Chicharito returns to Premier League set to prove himself with West Ham
Javier "Chicharito" Hernandez is headed back to the Premier League just two years after his first European move away.
The Mexico international is heading to West Ham United from Bayer Leverkusen pending a medical and agreeing personal terms. There shouldn't be too much to sort out. Chicharito is fit and eager to return to a country where he twice won the league but never totally fit in.
West Ham reaches Chicharito deal
Though he was a piece of Manchester United's title-winning squads, he wasn't a key piece. Sure, in the first season after his move from Mexican giant Chivas, he scored 13 goals to help United win the league, but that same season saw Dimitar Berbatov's 20 goals lead the team and the league. Two season later, it was Robin van Persie whose 26 Premier League goals dwarfed Chicharito's 10. Not long after he fell out of Manchester United's plans, Chicharito accepted an ill-advised loan to Real Madrid, where he scored a few important goals but played few important minutes, and eventually left for Leverkusen.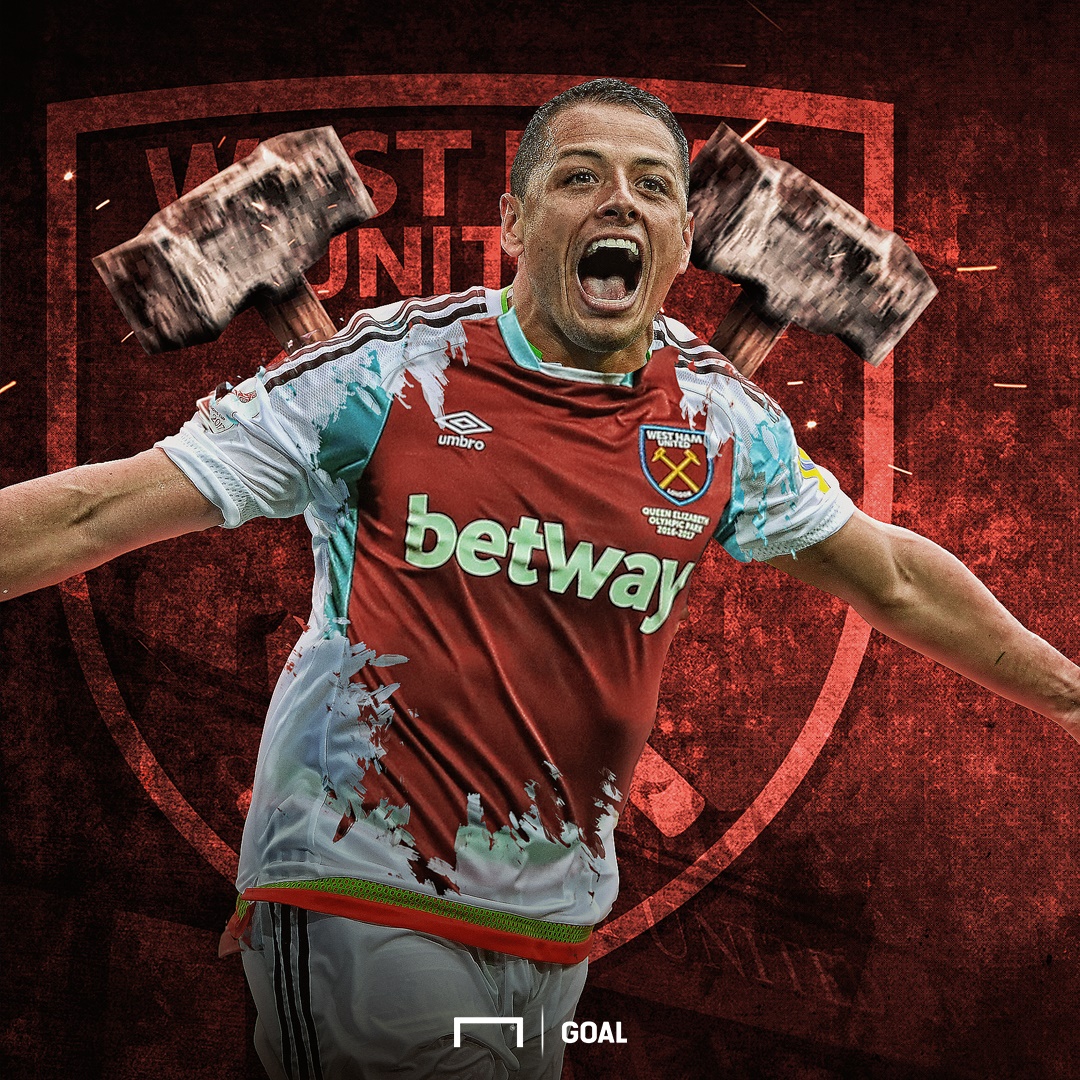 So it's with unfinished business that Chicharito returns to the Premier League. He's played there before, but he hasn't been 'the man' in England's top flight. This is his chance. Slaven Bilic's urgency to bring the 29-year-old to London and the club's willingness to pay a release clause reported to be £13 million ($16.8M) show just how much the Hammers want him. West Ham's 47 goals last season put the team in the bottom half, and Chicharito not only is a proven scorer but has done it in the Premier League. He should fit in well at West Ham, with Michail Antonio and Robert Snodgrass able to put in balls from the outside while the forward can combine with Manuel Lanzini behind him in the No. 10 spot. The Hammers may even seek an upgrade from Snodgrass.
Mexico must get past Honduras bunker
Things were going well at Leverkusen, especially last season, but hit a snag toward the end of this year. After 17 goals in his debut Bundesliga campaign, the 11 he put up since disappointed, especially with the team struggling to push through when he hit a cold snap. Coach Roger Schmidt was fired in March, and Chicharito never recovered. Like many forwards, Chicharito is a player who goes through snaps when he can't miss and other times when he seems unable to even get a shot on target. Schmidt had patience with the player and also understood that there's a whole package that comes with him. Trips across the Atlantic to represent Mexico, where he is the all-time leading scorer, are a priority for the Guadalajara native.
Bilic must understand that the forward wants confidence and patience from a manager, but the Croatian coach also will be getting a player who is very motivated to score, and score often. The option of a big-money move to MLS, where Chicharito would be a commercial success, is always on the table. Likewise, Chivas would shell out a considerable sum for their beloved son.
But, while still in his 20s, Chicharito is ready to have one more go to show Manchester United and Real Madrid that they were wrong not to stay patient with him, to give him more minutes when he was in good form and ultimately to keep him at their clubs. Current Red Devils boss Jose Mourinho bemoaned Chicharito's absence last season . The Little Pea will be out to show Mou and Manchester United exactly what they let go to the Bundesliga. Will he score 20 goals, as Mourniho predicted? That will depend on the West Ham players around him and Bilic's managerial approach. But West Ham is getting a player who has proven himself on the international scene and now is waiting for a chance to show he's not only can be a Premier League winner, but a Premier League star.