Can Arsenal target Malcom be as good as Coutinho?
One big-name Brazilian has just departed the Premier League, but he could be replaced by a compatriot who is a figure for the future.
Philippe Coutinho became the third-most expensive player in the world when he completed his dream move from Liverpool to Barcelona for €120 million and Liverpool are reportedly eyeing Bordeaux winger Malcom as his replacement. But they are not alone in scouting out the 20-year-old; Arsenal and Manchester United both hold an interest in him too.
It has been in the last six months that these giant clubs have really woken up to the talents of the former Corinthians man, who was signed for a mere €5m in January 2016.
Bordeaux are having a miserable season. Historically, they are one of France's biggest sides, and won the title are recently as 2009, yet they find themselves only one point above the relegation zone. Had it not been for the contribution of their young South American, their position would be significantly worse.
Indeed, one of the few good decisions they made in the second half of 2017 was keeping hold of the Brazilian when Wolfsburg moved for him in the summer, offering a fee of €15 million.
The Ligue 1 side turned that offer down, believing it was insufficient, and now they can expect to field bids of around four times that value.
He has already proven his decisive quality in an ailing team, chipping in with numerous vital contributions – often in spectacular style. His last-minute equaliser against Lyon back in August, where he cut inside from the right and arrowed a fierce shot into the top corner of the net was typical of the spectacular input he has provided his side.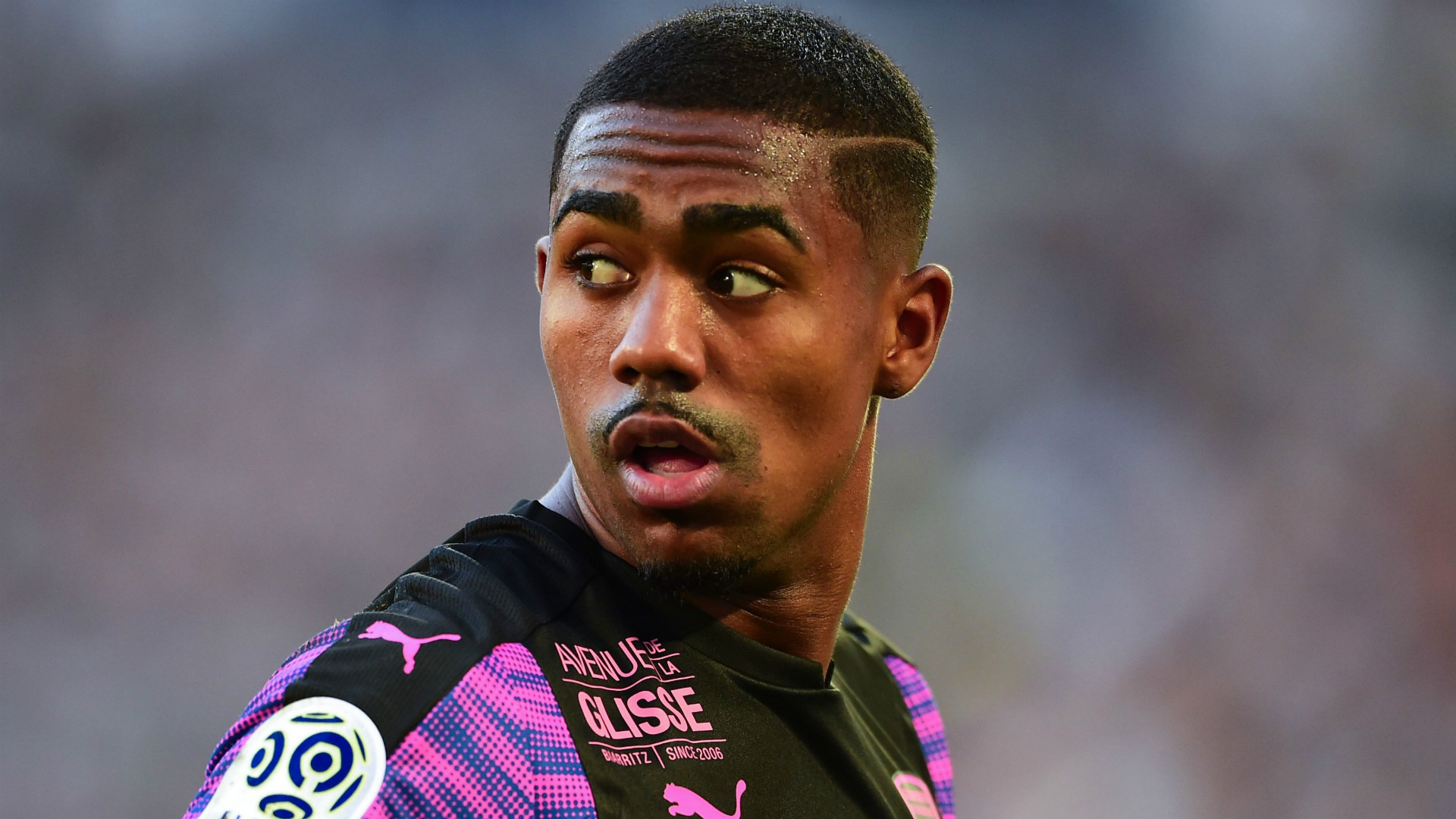 In 18 league appearances this season, he has found the net seven times and has provided four assists, a tally that should surely be greater given he has created 43 chances for his misfiring team-mates. When his form has dipped, so too has that of the side he has carried almost single-handedly at times.
He is simultaneously their greatest goalscoring threat and their creative hub, as capable of cutting in from the wing to fire home from 30 yards as he is at producing a killer pass.
Unsurprisingly, when news of Premier League interest first reached the banks of the Gironde, Bordeaux were insistent that they would not sell. 
"He will not leave this winter," club president Stephane Martin told L'Equipe . "What if we got an immediate loan deal back? I don't see that being in the interests of the club to do that. We've not spoken about it and it's not something we're working on."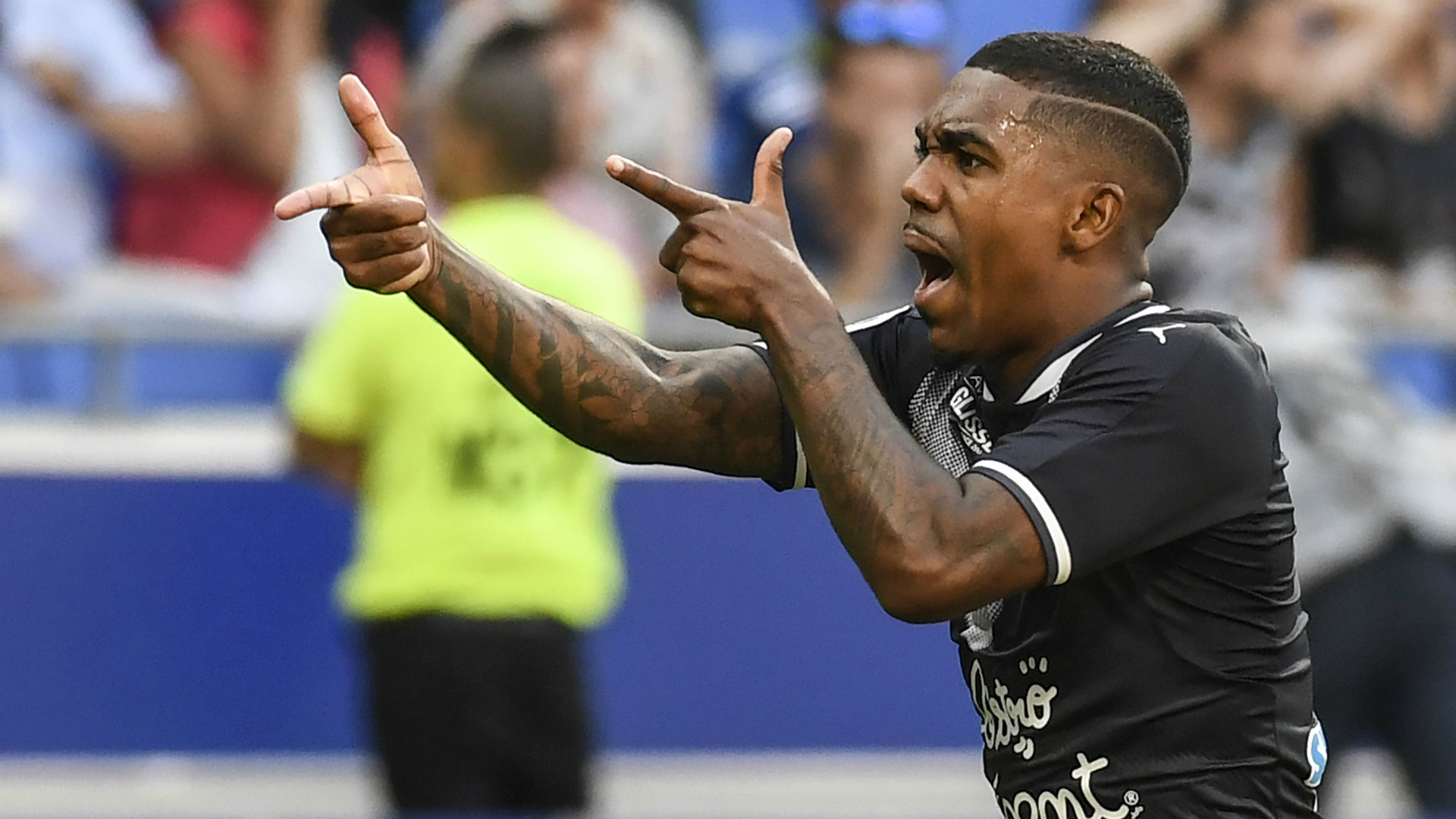 The reality, however, is that money talks, and it is especially loud for a young and ambitious player working at a club that is operating vastly below his current ability. That is the situation that Malcom finds himself in now.
In the summer, head coach Jocelynn Gourvennec made the argument that he should be patient and wait for a very big club to make an approach, but with the three big English sides all hovering, that is no longer applicable.
And for a young man who is a willing taker of calculated risks, the opportunity to move from a club fighting relegation to the Premier League is liable to be too good to pass up.
Having moved from Brazil to France, where he was given a six-month settling in period on the fringes of the first team, he has already proven his adaptability, while his mindset is ultra-professional. 
"He's always joyful, vibrant and full of energy, you can see it on a daily basis," Gourvennec explained in the summer. "He's the translator for his new Brazilian team-mates!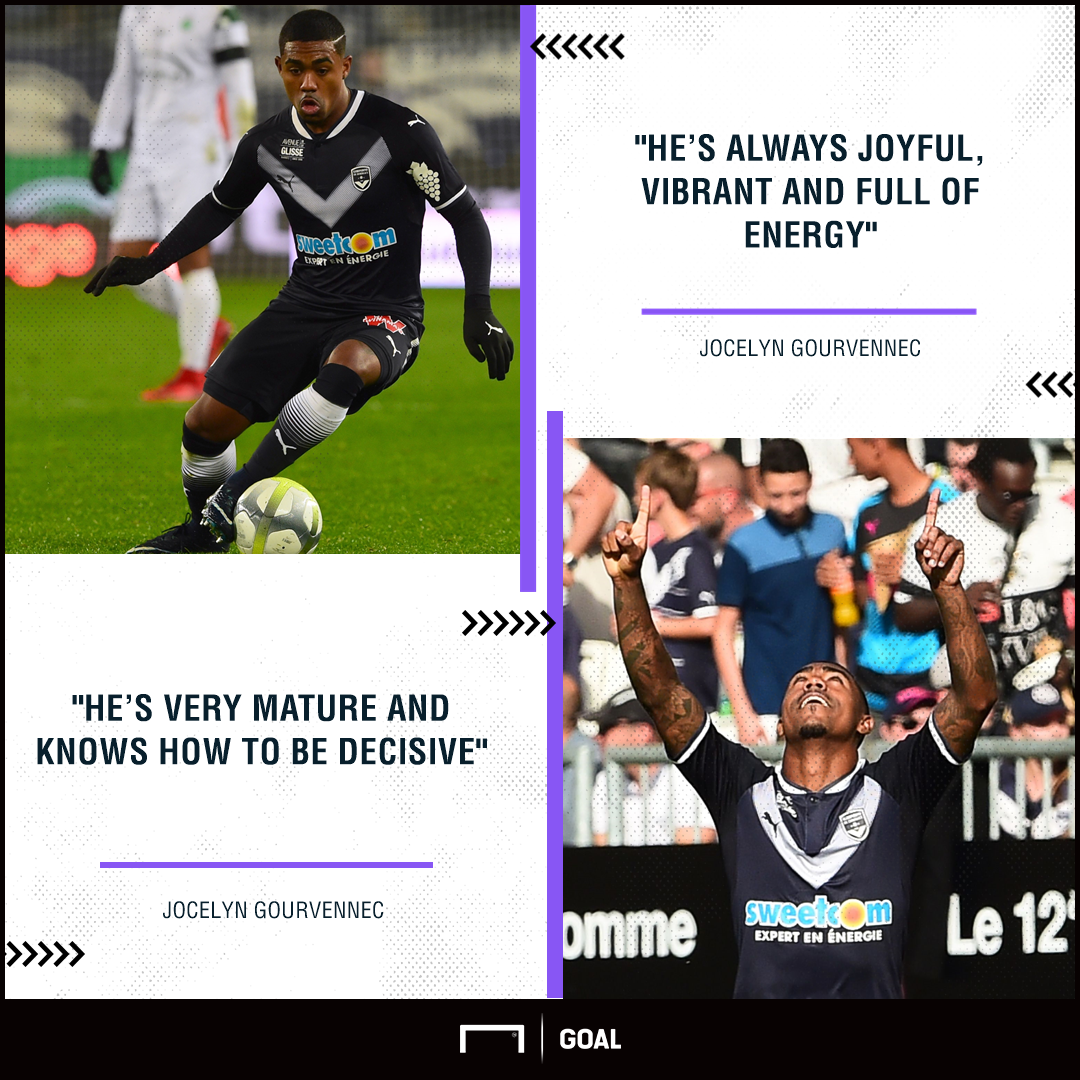 "The rumours around him have not affected him at all because, although he's a young boy, he's very mature and knows how to be decisive, when you can laugh and when you have to work. He's always had that in him and he will always have it."
Perhaps the greatest hurdle that he would have to overcome with an instant move to the Premier League would a combination of the expectation level placed upon him and the lack of acclimatisation time. He remains a young man, and it would be easy to understand if the pace of football in England was overawing at first. 
Being tagged 'the next Coutinho' will do him few favours. He is technically gifted, but has yet to settle on his best position. Currently, it appears that he is most effective on the wing, yet on the other hand his explosive running and intricate dribbling – not to mention his ability to cut inside and shoot – have been assets too valuable to waste as a No.10.
Malcom is still very much a player in development, but the last six months have shown that if he is to express his full potential, it means leaving Bordeaux. He has carried them as far as he can, and it is time for him to follow in Coutinho's footsteps by exploring his dream move, whether that is Old Trafford, the Emirates or Anfield.