Gareth Bale + Aaron Ramsey = a tiny bit more exciting than Albania
"I remember sitting in the dressing room. The stadium was awful, it was like a clubhouse, there were no lights in the room, the ceiling was hanging down and we'd just been done 6-1. The atmosphere was something that I've never witnessed. We were crushed."
It was on that night in Serbia in September 2012 that Wales boss Chris Coleman realised that he had a decision to make. The way he saw it, he had three options: walk away from a job he had taken on just eight months previously; continue with the passing game championed by his predecessor and good friend Gary Speed; or start doing things his way. "I had doubts whether I was capable of doing the job," Coleman confessed.
But he refused to quit. He had wanted desperately to build upon the legacy left behind by Speed, who had tragically taken his own life the year before, but came to accept that the only way he would have any chance of succeeding would be to address Wales' defensive problems; to make them more difficult to beat.
"When I first took this job I got myself caught in bit of sticky situation," he explained. "I tried to continue where Gary Speed had left off, but I should have done it my own way from the start. However, Gary was such a presence, such a great man, I thought it best to carry on doing the things he wanted. But I decided after a while to do it my way, come what may."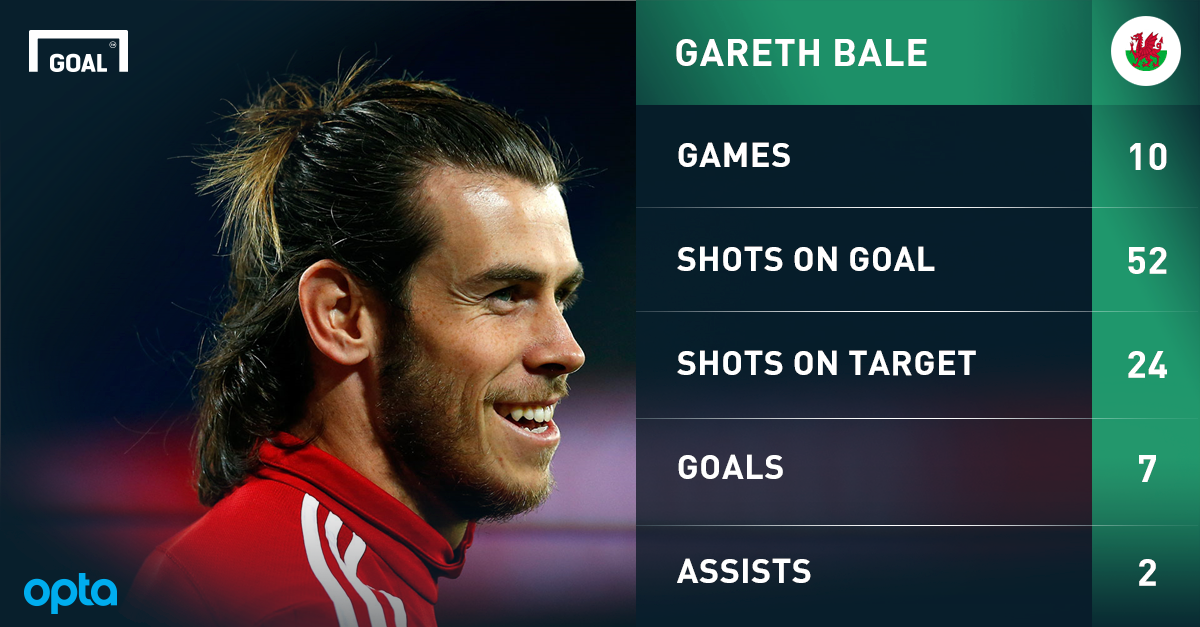 The results now speak for themselves. In October 2015, Wales qualified for Euro 2016, their first major tournament since the 1958 World Cup. They had been beaten on the night, losing 2-0 to Bosnia-Herzegovina, but their return to the Balkans ended in celebrations rather than recriminations thanks to Cyprus ending Israel's hopes of automatic qualification with a 2-1 win in Jerusalem.
Wales' success was founded on two factors: defensive discipline and the individual brilliance of Gareth Bale. By the end of their campaign, Wales had managed just 11 goals – only Albania qualified with fewer - but they conceded just four, with half of that tally coming in the 2-0 loss in Bosnia.
For the nation's long-suffering supporters, Wales' qualification was thrilling; for the neutrals, less so, as evidenced by the fact that only Albania and Romania are ranked below them in Goal's Opta-powered Thrill List. The Thrill List is a ranking of European national sides which calculates the excitement of teams using a shot-based algorithm.
Wales' 10 games featured just 15 goals. Their strategy had been straightforward: keep it tight at the back and get the ball to Bale as often and as quickly as possible. However, if Wales' approach was unusually simplistic, it was also wonderfully effective.

Bale had more shots than any other player in qualifying and had a hand in all but two of his team's goals, scoring seven and creating two others. They were significant strikes too, with the Real Madrid winger netting winners against Andorra (2-1), Belgium (1-0) and Cyprus (1-0). However, Coleman's tactics hinged upon every single player working their socks off, including their one world-class performer.
Bale, as patriotic as they come, was willing to sacrifice himself for the squad. Despite concerns over both his fitness and form at Madrid, he played all but three minutes of Wales' qualifying campaign. Even then, he only came off against Belgium because he had been suffering with cramp for the preceding quarter of an hour. To further underline his commitment to the cause, he even apologised to Coleman as he hobbled off for being unable to see the game out.
Bale, though, wasn't the only player to put the team first. Aaron Ramsey could have reacted badly to Coleman taking the captain's armband away from him and giving it to Ashley Williams but the Arsenal ace accepted the decision with good grace. It was a bold call at the time but fully vindicated, with Williams turning in a string of sensational displays at the heart of a Welsh defence that went 574 minutes without conceding a goal before the loss in Bosnia.
For all their hard work and unity, though, Coleman accepted that Wales would not have come close to qualifying without Bale. "All over the pitch we've excelled, but he's the icing on the cake... If you don't score goals, you don't win games and thankfully we've got a world-beater."
It remains to be seen whether Bale can reproduce his incredible feats at the end of what has been a draining season at club level. However, as Ramsey points out, nobody will fancy facing Wales in France.
"We aren't going just to make up the numbers," the midfielder declared. "We have been really difficult to beat and that can be really dangerous in a tournament like the Euros, so we are going to give it everything. The best countries around Europe like to get the ball and attack, and that can be quite dangerous as we can exploit that on the counter."
It might not be pretty or exciting for the neutral but Coleman won't care. He'll just continue doing things his way, come what may.