Arsene Wenger hopes India will be a footballing powerhouse
Arsenal manager Arsene Wenger believes that while China and 'soon' India will attract players with massive wages, it will take years for them to compete with the Premier League, which is by far the world's most popular football competition.
The Chinese Super League (CSL) has been in the news lately for their massive bids for the likes of Diego Costa, Karim Benzema and Edinson Cavani. They have managed to seduce players with attractive salaries with Oscar leaving Chelsea for Shanghai SIPG in a £52million deal. 
Wenger: Arsenal don't need Payet
Wenger stated that a top players always prefers to ply his trade in a league which has the best teams and players with money being the second criterion.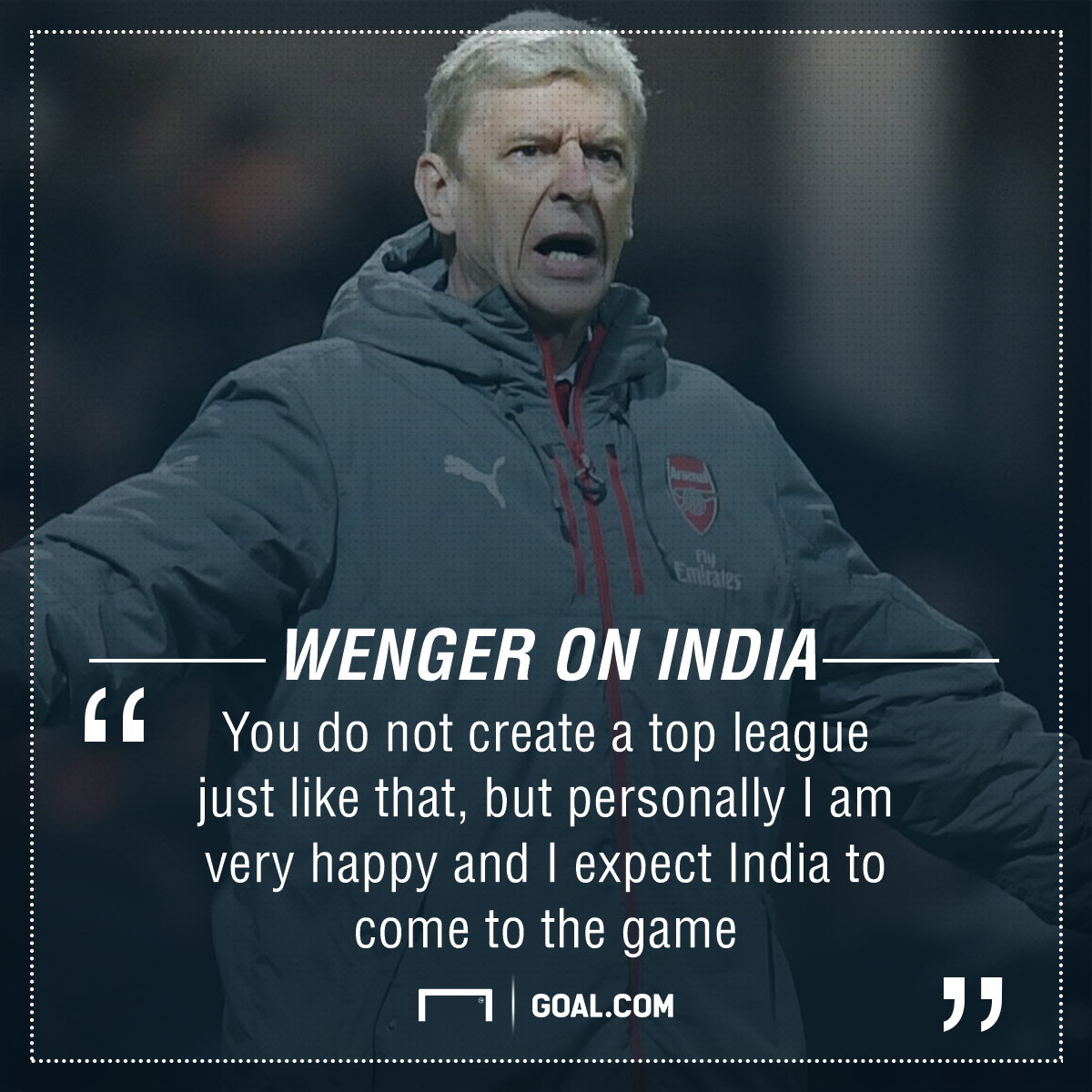 "You do not create a top league just like that. "When you want to be a football player your first aspiration is to play in the best league with the best players. After that, you want to combine playing in the best league with the best players for the maximum amount of money. That combination is best in England right now. But professional football in England was created 150 years ago. And we still struggle, you know. I believe it's a slow process of creating a football culture.
He compared the situation in China and India to that of Japan where he was the coach of Nagoya Grampus back in 1995.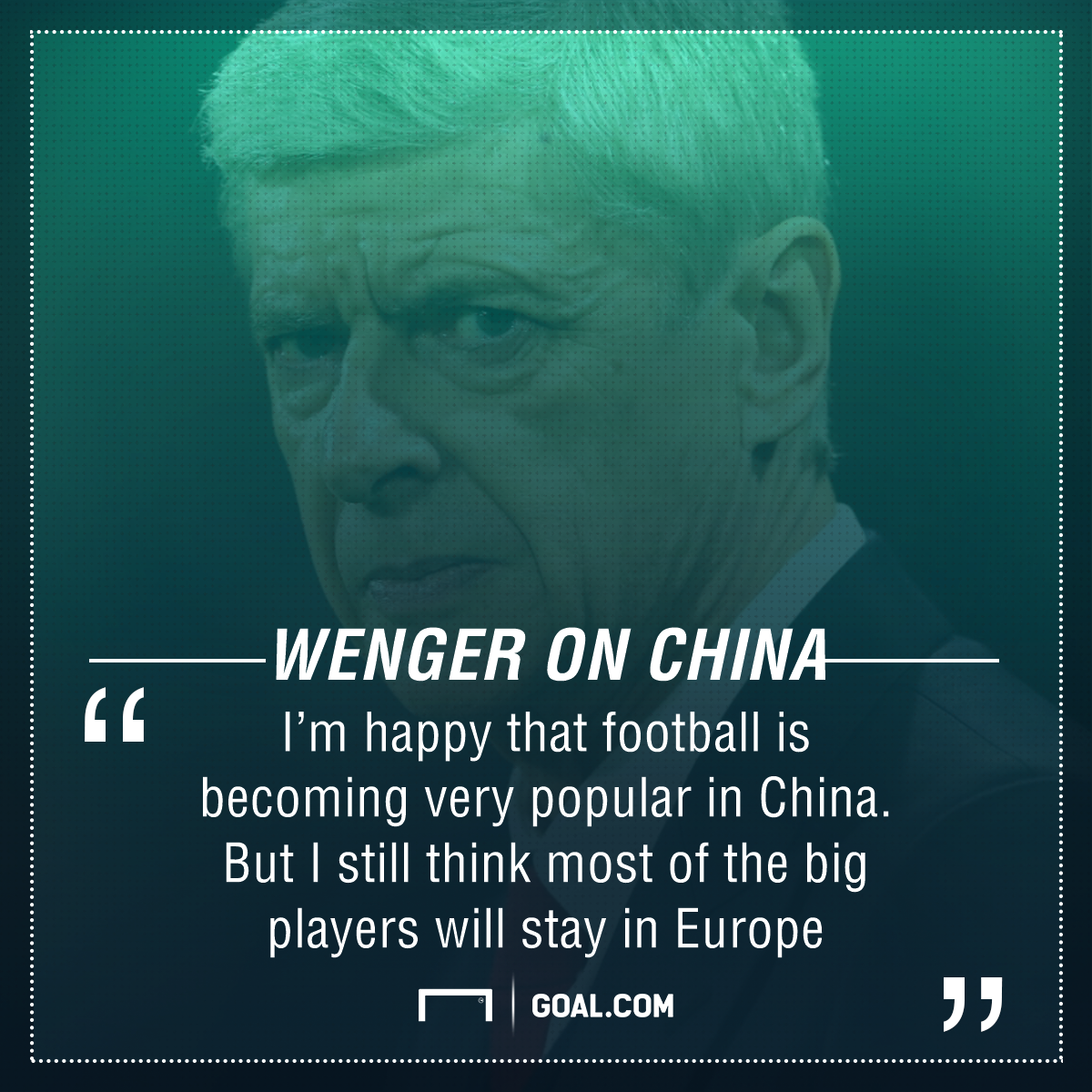 "In China it's new. I know that situation well because, when I went to Japan in 1995, professional football had only been in existence for three years. You expect reflexes from people that aren't there; the culture of professional football is not there. So it will take time. But China has moved forward. It tries to promote football and I'm happy that football has become popular in China. I also expect India to come to the game too you know. I hope it will happen."
However, Wenger was quick to point that thanks to the money splurging from China, players could eventually demand obscene amounts of money which would be unrealistic to pay in England.
"Overall the players have everything today to be more happy than 20 years ago, never mind 40," Wenger said. "They are treated very well, they have a fantastic income. They have freedom of movement which we didn't have. The danger is that players start asking for money that's unrealistic in the Premier League. If Chinese wages become the benchmark then you cannot compete with that. But we do not know whether, in 10 years' time, China will still be doing it. Sometimes, if it's a political decision, that can change," he explained.