This season official UEFA Champions League partner Sony Xperia are offering supporters a unique way to see and share the tension, the joy, the relief and disbelief as you watch followers of the UCL react to the action in their very own living rooms.
And it was edge-of-the-sofa stuff for two sets of fans on Tuesday night as the Leicester City fairy-tale continued with a narrow victory over visiting Copenhagen.
Fans of the Foxes have gone all out for their club's maiden UCL campaign and were in tremendous spirits once again ahead of kick-off, having chosen to evoke the spirit of last season's unlikely Premier League title by dressing up as the pizza that united Claudio Ranieri's heroes.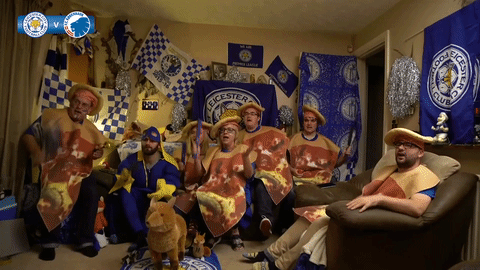 Their enthusiasm certainly impressed those from the opposition.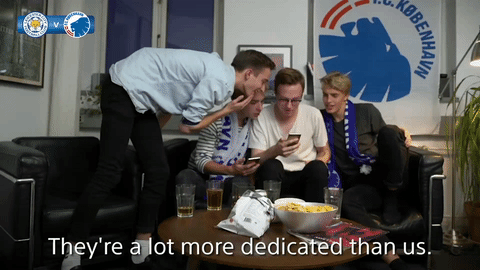 Who were left slightly puzzled by the Leicester fans' choice of attire.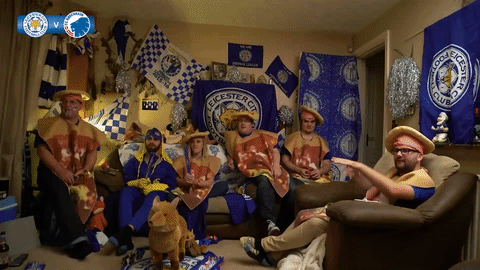 And Leicester had the pizzas flying once again when Riyad Mahrez hit the only goal of the night.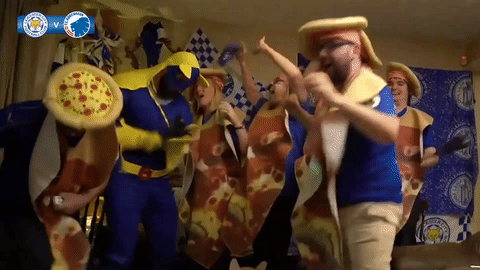 Leaving the Copenhagen fans accepting it may be time for a rethink.