Goal has put together the complete collection of apps to fulfil the needs of any football fan in the world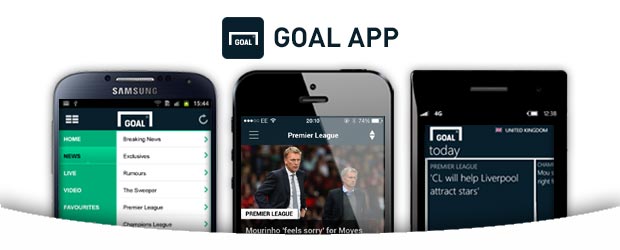 With over 3 million downloads, the Goal.com app allows you to personalise alerts and notifications for your favourite team so you can follow your club wherever you are.

Features include:
Real time access to all Goal breaking news
Video content
Live match commentary from 18 leagues around the world and major tournaments
League standings from the world's major leagues
In app customisation to set up 'favourite club'
Fully customisable homepage
Comment on all articles
Plus even more!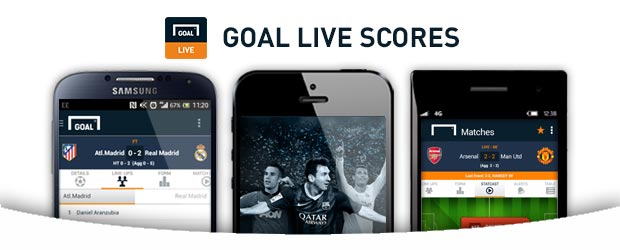 Goal Live Scores provides up to the second scores with the ability to prioritise your favourite team or specific matches.
Set up push notifications to alert you of goals in your team's games. Other notification-based options include pre-match alerts, half and full-time results.
Watch an animated match cast of live games displaying in game events and match stats.

The Goal live scores app covers over 750 leagues and competitions with thousands of teams around the world and provides real-time live scores, line-ups and team information.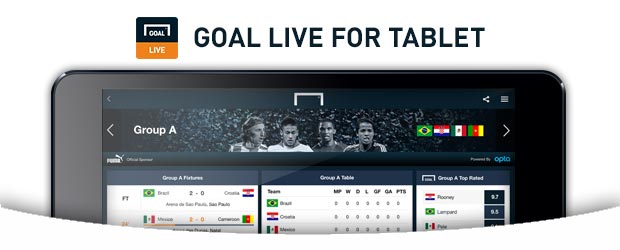 Goal Live for Tablet integrates the stats, from Opta, that power football clubs from around the world so that you can be the true football expert wherever you are.
Goal Live features include:
Live scores
Real time match stats
In depth player performance stats
Average positions
Individual player comparison
Historical match stats and data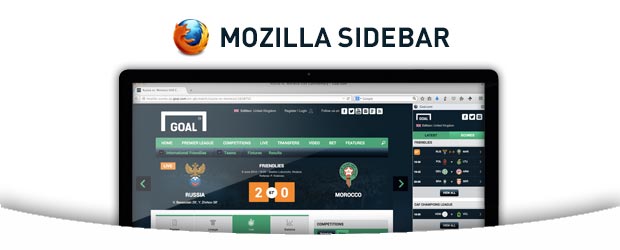 Stay connected with the latest Football news, live scores and transfer gossip while you visit other sites – with the Goal sidebar for Firefox!
The sidebar is exclusive to desktop users of the Firefox browser and it's totally FREE to install. It's easy: just click the activation button this page and your Goal sidebar will be displayed in your browser window.
So whether you are multi-tasking, you want up-to-date scores from ongoing matches or you want a convenient and simple way to access Goal whenever you're online, install the Goal sidebar today!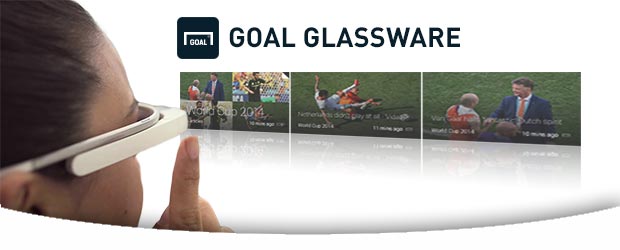 As the leading online provider of all things sport, we're constantly striving to give you the best experience a football fan could ever desire.
This is why we're very excited to bring you Goal.com glassware. This wearable technology, Google Glass, is the future of sporting content, specifically designed to deliver a seamless 'always-on' experience, right before your eyes.
Features include:
Immediate alerts and real time access to breaking news from Goal
Live scores
Plus many more!
So whether you're busy juggling tasks, or simply want an easy and efficient way to access Goal no matter where you are or what you're doing, Goal.com glassware is the perfect way to for fill a fans need for up to the second live scores, news and updates.