ANALYSIS
By Jamie Dunn
There can be few arguments with any suggestions that
Spain
have been the dominant force in international football over the past five years - two European championships with a World Cup sandwiched in between speak for themselves.
And while that might be unlikely to change anytime soon, London 2012 has given us something of a glimpse into the future.
Without Xavi, Andres Iniesta and Co. Spain are out of the Olympics, having notched just one point and without scoring a single goal.
Brazil, meanwhile, who have failed to win the World Cup since 2002, are in scintillating form ahead of their quarter-final. The South Americans secured a maximum nine points in Group C and scored as many goals to set up a quarter-final with Honduras.
With Uruguay, another team tipped to win the tournament, eliminated early, a gold medal is a very real possiblity for a Brazil side that has not been cobbled together for a showpiece event. This is the future of the national side, and the future is bright.
BRAZIL'S BOOM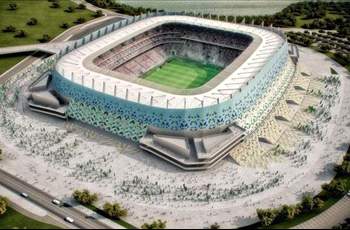 MATHEUS HARB, GOAL.COM BRAZL

Brazil's financial growth has accelerated alongside China, Russia and India, making it possible for football clubs to try and get into the international market, with some of them working hard to bring in memberships, investing in marketing policies and remembering that their biggest 'client', the fan, has to receive proper treatment.
By simply seeing how many stadiums are being built or remodelled, the rapid growth of Brazil's footballing economy is clear.
Clubs now know how to bring in profit, making the most of resources that will later be reinvested on players, coaches, training ground improvements and more.
The players recognise, too, that they could be on the verge of something very special in the not so distant future.
"Brazil never win this competition," Sandro, the Tottenham midfielder, said after the convincing 3-0 victory over New Zealand. "If Brazil win this competition it will be good for the World Cup. For me, I try so hard to stay in the national team.
"Everyone has talked about it. If we win this competition, [we] have [the] possibility for two years in Brazil with the same team. It's going to be good."
Sandro has impressed in spells since arriving at Spurs in 2010, but for his country, in the attacking third of the pitch, the midfielder is one of few players to have departed Brazil for Europe.
In fact, the star names capturing the imagination more than others - the younger stars like Neymar, Lucas Moura and Leandro Damiao - all still ply their trade in their country of birth.
The attacking trio have been linked with a number of Europe's biggest names, including Barcelona, Real Madrid, Manchester United and Inter, but all would demand fees akin to or greater than that of Oscar, the midfielder who recently joined Chelsea for a reported £25 million.
Manchester United, for example, appear to have been priced out of a move for Lucas Moura by Sao Paulo, who claim the Old Trafford club could not match their valuation of the player, while Tottenham have been keen on Damiao for several months but also appear unable to justify the price tag.
As a result of recent economic growth in the country - Brazil is now the eighth largest economy in the world - filtering into football through sponsorship and advertising, clubs in the country can simply afford to keep hold of the likes of Neymar and Ganso for longer, and demand the sort of fees paid for players across the big leagues in Europe.
Players' wages, meanwhile, are subsidised by third-party ownership, and while such business partnerships have not always been fruitful for clubs, as was the case with Kia Joorabchian's Media Sports Investment group's ownership of Corinthians pair Carlos Tevez and Javier Mascherano in 2005, the majority appear to be benefitting from such arrangements in this period.
Players, therefore, feel much less of a desire to leave their clubs - at least not until they are ready. And with a World Cup on home soil taking place in just two years, moving to a different continent is perhaps not a risk worth taking.
Therefore with the domestic game thriving and a new generation of potential superstars building towards 2014, Brazil are savouring the boom after what has been a footballing bust.
To cement it in gold at Wembley next Saturday would send a message to the world: Brazil are back.
Follow Jamie Dunn on

| | |
| --- | --- |
| | WHO WILL TOP THIS YEAR'S LIST? |