At long last, the
Champions League
final between
Bayern Munich
and
Chelsea
is just hours away. Allianz, who own the rights to the host stadium and are long-term sponsors of the German record champions, have taken the opportunity to appeal to fans around the world and commemorate the final with some 3-D works of art. The pieces have been on display in London and Munich since May 17, and will remain available to viewers through the 19th.
Pedestrians beware!
In the exhibit, the well-known London artists "3-D Joe & Max" have created anamorphic art, inviting passers-by to participate actively. The 3-D artwork contains the following components: the Allianz brand, the uniquely-designed Alianz Arena, and a portion of the interior and of course the football atmosphere anticipated at the final.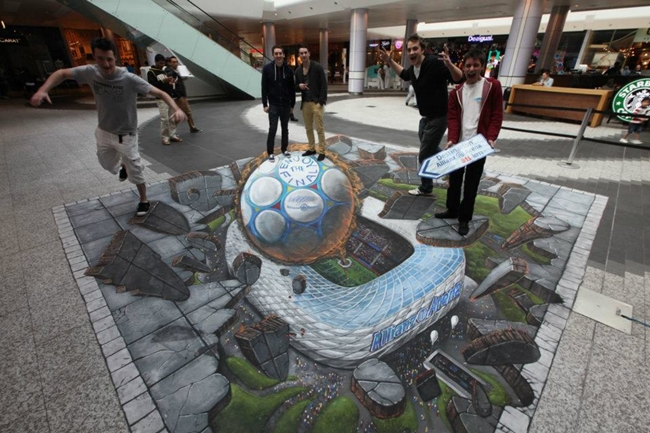 The artwork measures at 30m² and is protected against splashes and light rain. The event will be accompanied by security personnel and promotional representatives. Passers-by can be shown to the artwork and even be photographed with the artists. It has been a truly unique event.
Here are a few more images of the final artwork: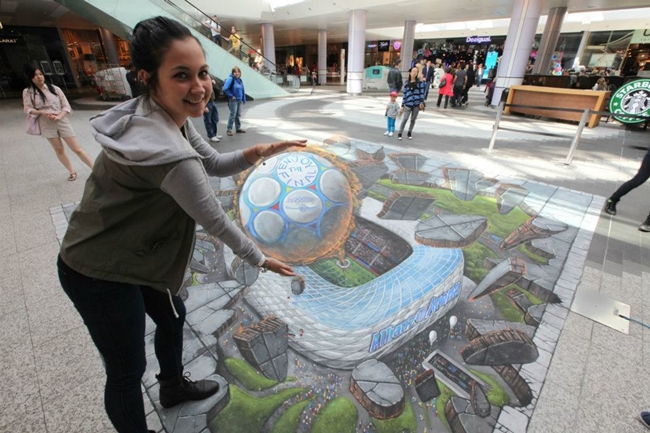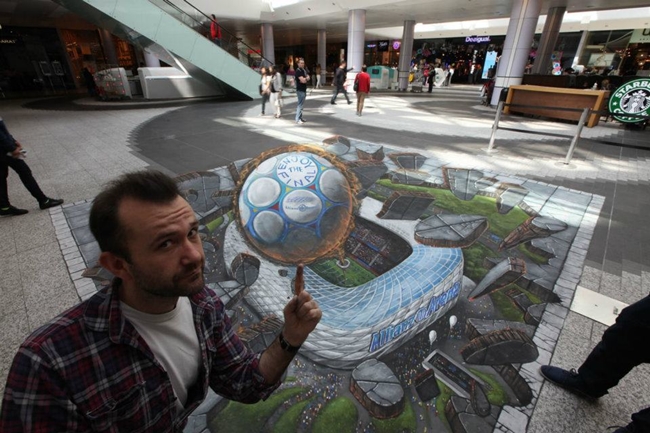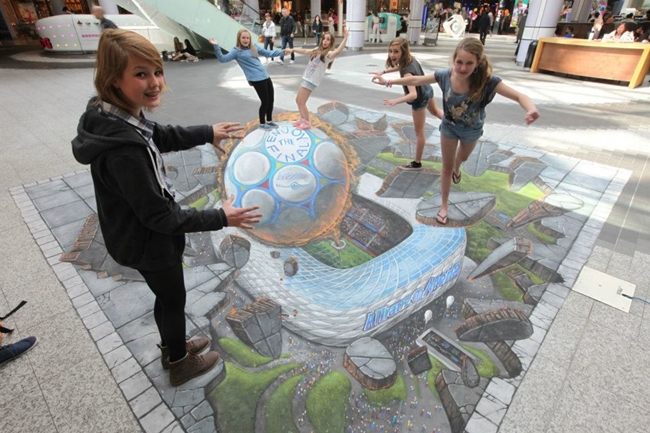 Send us pictures!
Take part in this event and share your photos on our

or

pages to spread the word about this exhibit with fans around the world!