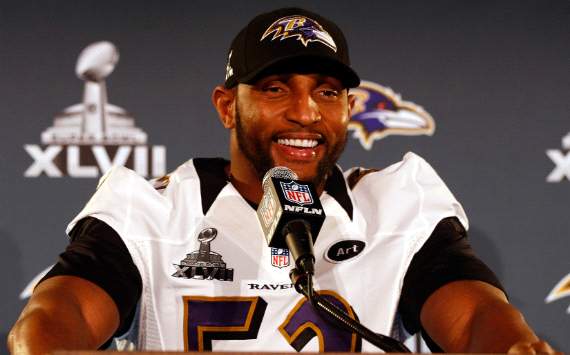 The bookmakers in Las Vegas might have the San Francisco 49ers favorites to defeat the Baltimore Ravens in the Super Bowl, but there are at least two famous American sporting voices who beg to differ.
Everton goalkeeper Tim Howard and former Fulham full-back Carlos Bocanegra have revealed they are rooting for the Ravens, as both players want to see future Hall of Famer Ray Lewis walk away with another ring.
"Id like to see the Ravens win it and Ray Ray go out with a ring. What a competitor and leader of men," Bocanegra told
Goal.com
.
"I'm rooting for the Ravens because it would be great to see a legend like Ray Lewis go out on top with a fairy-tale ending," Howard added.
"It's not often you can cap off a Hall of Fame career with a Super Bowl championship and then sail off into the sunset."
Baltimore's road to the Superbowl has been something of a fairytale, with the team responding to news that Lewis would be retiring after an illustrious 17-year career at the end of the season by upsetting both the Denver Broncos and New England Patriots away from home.
Howard is excited to watch a thrilling game, though he admits there will be some family trash talking in his living room.
He added: "I'll be watching the game with my seven-year old son who wants the 49ers to win and he thinks it's cool to root against me!"
Follow Alex Labidou on