The Southampton boss has faced speculation about his job in recent weeks, but should find no problem landing a job voicing poetry should he face the axe from the Saints board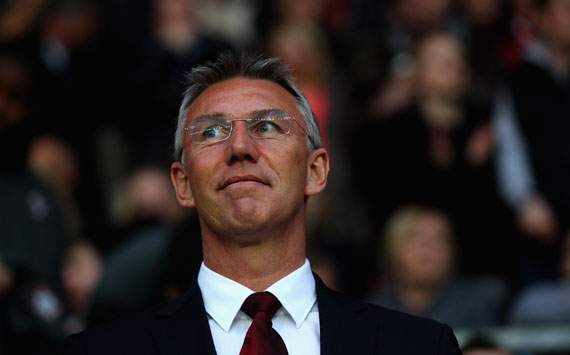 Extra Time has seen a few bizarre press conferences in its day. First, there was
Jose Mourinho
talking about being the 'special one', then there was Jose Mourinho talking about 'custard pies'. Then there was
Michael Essien
calling Jose Mourinho 'daddy' at a rate of 100 mentions-per-minute.
But not even the Real Madrid manager can claim to have matched Nigel Adkins' latest press outing as the Southampton manager took to reciting Dale Wimbrow's poem 'The Man in the Glass'.
Asked how he deals with stress, Adkins broke straight into a heart-felt rendition of what is seemingly his favourite poem – to looks of bemusement from reporters around the room.
Past examples of managers reciting poetry in press conferences are hard to come by. Though, one man who did was Mike Basset when manager of England.
However, Extra Time is legally obligated to point out that Basset was in fact a fictional character – and ended up managing in League Two. So the signs aren't good for Adkins – no matter what the man in the glass is telling him.