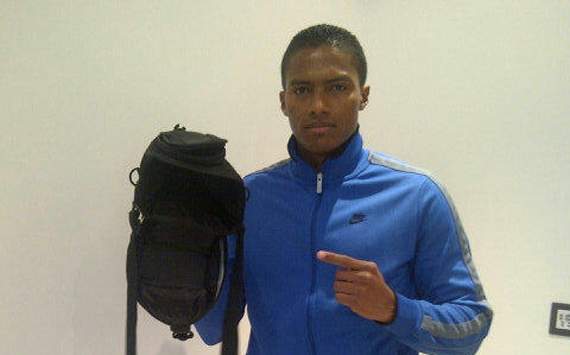 Manchester United
midfielder
Antonio Valencia
has had a rough couple of days.
The Ecuador international angrily labelled referee Carlos Amarilla "a clown" in a post-match interview after the official made a string of controversial decisions in his side's World Cup qualifying draw with Uruguay.
And, bizarrely, things managed to get even worse for the pacey winger when he touched down back in Manchester.
The 27-year-old was shocked to find that his camera had been robbed from his luggage, a crime which he blames on baggage handlers, and it was enough to make him
snap
(sorry).
The wideman posted a picture of himself on social networking site Twitter holding an empty camera case followed by a expletive-laden rant in his native Spanish. His face is a
picture
(sorry, again).
Hard luck, Antonio.