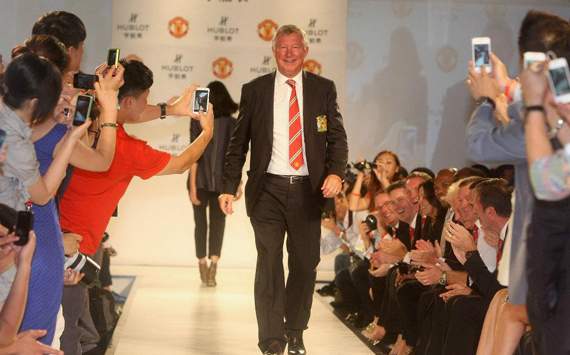 Manchester United
did their little turn on the catwalk as players and staff strutted their stuff in Shanghai as part of their pre-season tour of China.
The Manchester United Foundation joined forces with Swiss watch makers, Hublot to put on a charity dinner and fashion show to the delight of a packed audience.
The main attraction was manager Sir Alex Ferguson, who was clearly enjoying himself. Everyone in attendance was leaning in to see if they could get a close-up of their idol and he responded with the same grin he will hope to wear come the end of the season.
The 70-year-old was joined by Javier Hernandez, Anderson, new signing Shinji Kagawa and other members of his squad and they all gave replicating
Zoolander's
'Blue Steel' a go.
Some of the players were better than others. Rio Ferdinand's perma-gurn let him down but Brazilian midfielder Anderson looked at ease on the boards.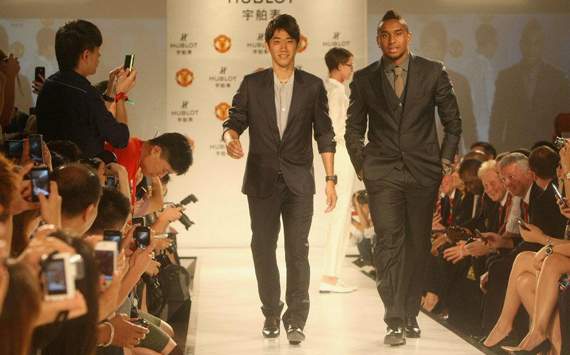 Model professionals | One at a time ladies, Anderson and Shinji Kagawa go dapper
There was even an outing for the legendary 'Fergie time' with everyone's time-piece on display, after being provided by the Swiss sponsors.
Given the amount of times Sir Alex has put off his retirement, do not be surprised of the Govan-born manager pop up on a Paris runway near you when he eventually departs the Old Trafford bench.