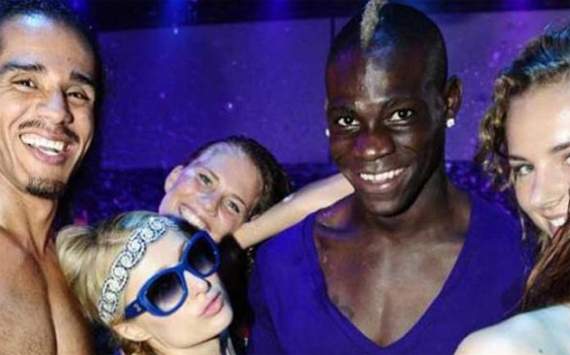 Manchester City
striker
Mario Balotelli
's enjoying his post-Euro 2012 break by partying with reality TV star Paris Hilton.
The striker is taking a break on the Spanish party island of Ibiza where he met the millionaire heiress.
The two met in the famous Amnesia nightclub's exclusive VIP section and according to The Sun seemed happy to see each other.
The Italian international is currently in the middle of a paternity drama after his ex-girlfriend Raffaella Fico announced her pregnancy. Balotelli has insisted that he will take a test to prove he is the unborn baby's father.
It seemed not to be playing on his mind too much as he enjoyed Paris' company, with the pair posing for a picture together.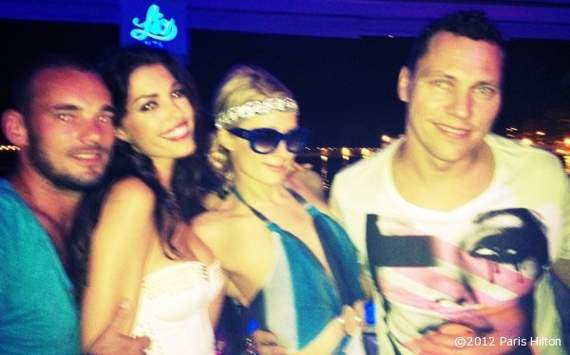 Balotelli was not the only footballer present on the night. The heiress was also pictured with Inter midfielder Wesley Sneijder.
Like his Italian counterpart, Sneijder is on a break after Euro 2012 and was with his wife Yolanthe Cabau van Kasbergen.
Joining them was Dutch DJ Tiesto. Paris posted on her Twitter account: "Love my Dutch friends, such fun, beautiful people!"