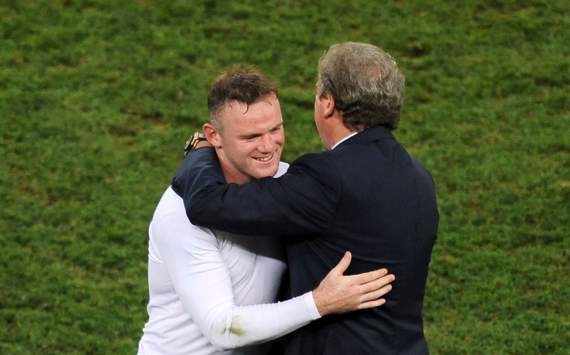 It hasn't been the success laden summer
Wayne Rooney
may have expected but he was finally given reason to celebrate after his horse Yourartisonfire scored a victory during the third race at Haydock Park on Thursday.
The £26,000 chestnut colt which, is owned by Rooney in partnership with racing enthusiasts John O'Shea and Chris Patten, showed the Manchester United star how to triumph in style following his under-par performances for England at Euro 2012.
Brushing aside three opponents under a good ride by Michael Metcalfe the colt won the 'Distinction Doors Maiden Stakes' and could now be on it's way to Glorious Goodwood next month after an impressive first outing at Nottingham races in June placing fourth out of 14.
It's a promising start to life as a racehorse owner for Rooney after he was convinced to get into it by former United team mate Michael Owen whose involvement in the sport over the years has overshadowed the fact he is still a professional footballer.
Rooney owns other horses include Pippy, Switcharooney and Tomway, all under the guidance of Tom Dacombe, Owen's Cheshire Stables' whilst the all conquering Youartisonfire was trained by Karl Burke at Middleham, North Yorkshire.
The 26-year-old will hope top sprint stallion Dutch Art will be able to build on its Haydock victory after banking £3,200 in prize money - we can only hope that he hasn't taken a fancy to the horses ponytail too.