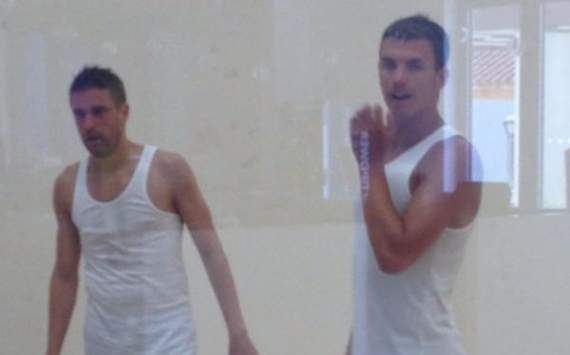 Ivan Klasnic
currently finds himself without a club, so it was nice to see
Manchester City
striker
Edin Dzeko
keeping the Croat in shape as the two faced off in a game of squash.
The former Bundesliga stars were having a ball with some off-season activities although Klasnic did look a little haggard - presumably the Bosnian came out on top.
The Balkan attackers could have even been playing as a double, with their matching outfits, but Dzeko may have been making a racket with a volley of chat about City's incredible title win in May.
Whatever the outcome though, we can be happy that the former Wolfsburg man served up a treat by sharing the photo with us on Twitter.