Porto striker, thought to be close to sealing a move to Stamford Bridge, has a special message for fans before seeing what his prospective team-mates are up to on Twitter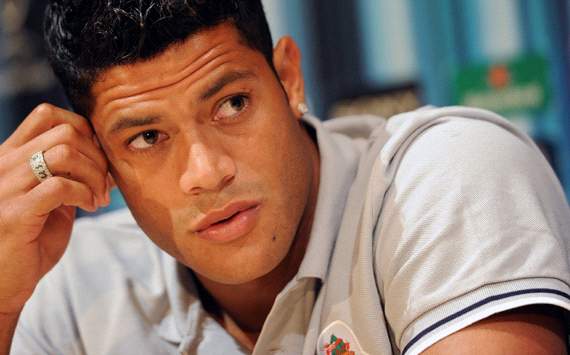 Eden Hazard
used Twitter to keep everyone guessing where he might move for weeks before plumping for
Chelsea
, but
Hulk
has not quite managed the same subtlety ahead of a possible transfer to Stamford Bridge.
The Brazilian is reportedly close to sealing a move to the Blues, joining the Belgian as Roman Abramovich looks to build on last season's Champions League success.
Porto's top scorer Tweeted: "Thanks to all Chelsea fans, the beautiful messages of support! And I'm sorry for my english hahahah."
If that was not enough, Hulk smashed all mystique around the deal by immediately following Hazard on Twitter as well as the Blues' Spanish schemer, Juan Mata.
The Brazilian also signed up to updates from a Chelsea supporter's page, chiefly involved with creating and sharing the latest chants to
quietly murmur
loudly ring out around Stamford Bridge.
In Hulk's defence, on the basis of just the one tweet, his English would appear to be better than John 'We done really well' Terry's.
Welcome to the Premier League Mr. Hulk!