Chelsea pair Didier Drogba and Josh McEachran have both been given the honour of being Olympic torchbearers because of their work for charities affecting people worldwide.

The route from Bristol to Cheltenham saw the torch relay, on a trip around Britain in the build-up to London 2012, enter its fifth day, and it will surely be yet another unforgettable moment for the Ivorian striker only days after his Champions League success.

Drogba's work off the pitch has seen him improve the lives of people in the local community as well as building a better environment for African children and improving the medical and educational amenities through the Didier Drogba Foundation.

The striker told the club's official website of his delight at being commended for his work off the pitch: "It's a great honour to be recognised for the work I do off the pitch, in local London communities or campaigning to improve the lives of children in Africa, and I'm delighted to be taking part."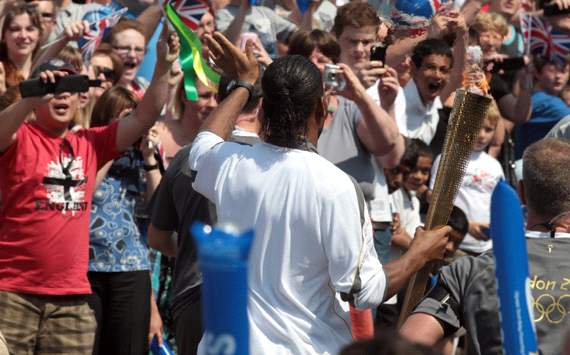 McEachran also has played a major part in numerous projects helping people all over the world.

The 19-year-old is heavily involved with Chelsea's Match Day Wishes programme which invites terminally ill children to meet their Stamford Bridge heroes, and he has taken part in over 350 training-ground visits.

As well as being a patron to other local charities, including an ambassador's role for the National Literacy Trust, he set up Chelsea's anti-crime and -gang campaign in Hong Kong.