The historic partnership will mean that the Blues' club badge will now appear on the Swiss team's car when they take part in Grand Prix around the world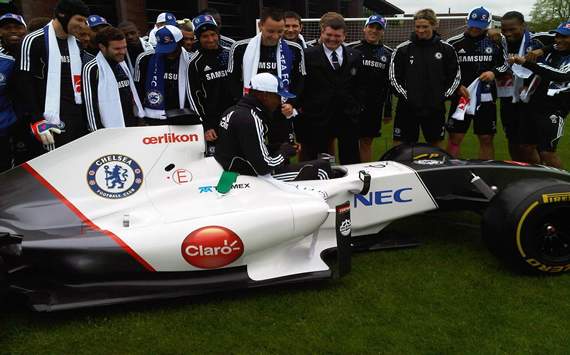 FA Cup
winners
Chelsea
have announced a partnership with Formula 1 team Sauber in a deal that will break new ground between football and F1.
The deal will see the west London club's logo appearing on the Swiss team's car as well as on interview walls that act as the backdrop for Sauber's official team interviews.
"This is an innovative partnership that will see a football club link up with an F1 team like never before, bringing together two of the world's biggest sports and uniting our fans," Chelsea CEO Ron Gourlay told reporters.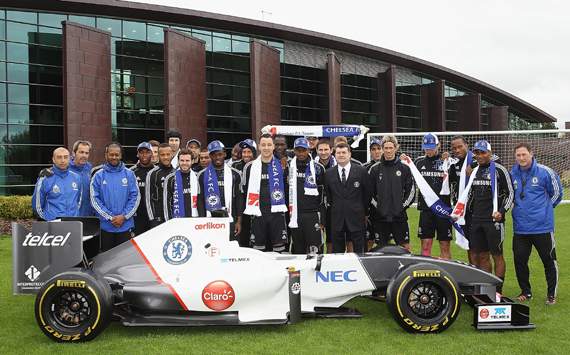 A statement from Sauber said: "The football club benefits from Formula One's television reach which, compared with the Premier League, is much higher and more international.
"Particularly in Asia, Formula One enjoys enormous TV presence and, not least thanks to Sergio Perez (Sauber's Mexican lead driver), is currently captivating more and more fans in Latin America, as well."