The winger was the subject of makeover courtesy of his team-mates at the Emirates, although the culprit of the prank has yet to be revealed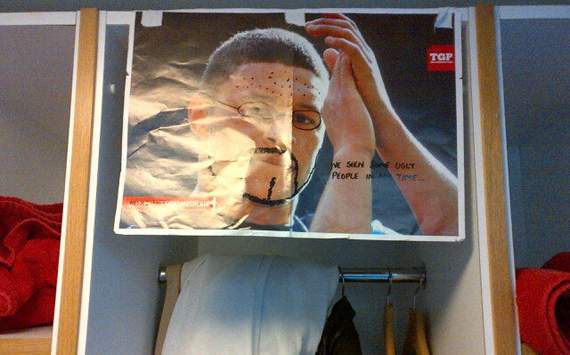 Footballers are rarely known for their complex pranks, and the latest attempt which has surfaced from
Arsenal's
dressing room seems to seamlessly fit the level of wit among the Premier League elite.
Jack Wilshere may not be the direct culprit, but the midfielder took to Twitter to exhibit the latest example of dressing room 'banter' at the expense of Alex Oxlade-Chamberlain.
Complete with a set of glasses and a goatee, the winger was undoubtedly humiliated by his new look and perhaps not even a string of influential performances to guide Arsenal into a Champions League spot will redeem his credibility among is team-mates.
It's all a bit cruel, really, given the fact Oxlade-Chamberlain has enjoyed a positive debut season at the Emirates following his arrival from Southampton.
Who knows what the Arsenal players have planned for Theo Walcott...