To top off what will surely prove to be the proudest week of his life, the president of the New English Art Club has sketched the soon-to-be national team manager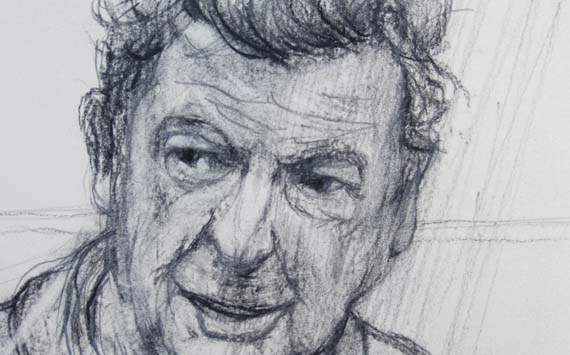 West Brom
boss
Roy Hodgson
is set to be the star attraction in a new gallery exhibition, capping an extraordinary week for the 64-year-old, as he looks set be crowned
Fabio Capello
's successor as
England
manager.
With his sagging, jowly jawline, Roy isn't your normal pin-up, but then again, where else can you find the weather-beaten look of a man who has been around the continental block a few times and who boasts the multi-lingual talents reminiscent of an old ''Allo 'Allo!' episode? Exactly.
As I am having too much fun thinking of these, how about the sort of guy talks like a Dickensian market stall attendant and looks like he has a never-ending supply of Werther's Originals? Okay. That'll do.
With almost impeccable timing, Jason Bowyer, the president of the New English Art Club, will be showcasing his work in the Royal Society of Portrait Painters Annual Exhibition at Mall Galleries from next Wednesday.
Lifelong Fulham fan Bowyer has produced a startlingly lifelike portait of everyone's favourite future punchline, stating his admiration for Hodgson in the process.
"I admire his brilliant coaching skills, humility and sharp eye for a player," he gushed.
Liverpool fans may disagree with that assessment - mind you, after all, they did have to sit through the respective horror shows of Paul Konchesky, Christian Poulsen and Joe Cole at Anfield on a semi-regular basis. In terms of bargain bucket, value-for-money signings, Brede Hangeland they were not.