Reds chairman Tom Werner has revealed there will be a six-part 'access all areas' documentary about the Anfield club ahead of their FA Cup final in May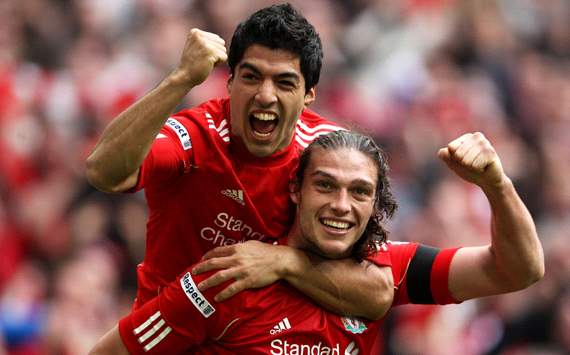 Liverpool
are set be invaded by the cameras following the announcement of a six-part documentary following the Anfield outfit by American broadcaster FOX Soccer.
Filming starts next month just before the Reds face Chelsea at Wembley in the FA Cup final on May 5, and Kenny Dalglish's men will also be followed on their tour of the United States and Canada in the summer.
You can not imagine the Scotsman will be too happy having the cameras in the Wembley dressing room, especially if he needs to dish out the hair-dryer treatment, or quite literally blow dry Andy Carroll's main.
The Reds have hardly had a show-stopping start to 2012 so maybe this will inspire them to a Hollywood-style end to the season.
"I expect it will be compelling programming as Liverpool will provide unprecedented access," said chairman Tom Werner.
"This will be an amazing opportunity for our fans to see a new side of the club and for us to reach out to many more potential supporters around the world who will come to understand what makes Liverpool FC so special."
If it turns out to be a success, who knows? We could see the likes of Steven Gerrard and Andy Carroll taking Tinseltown by storm.