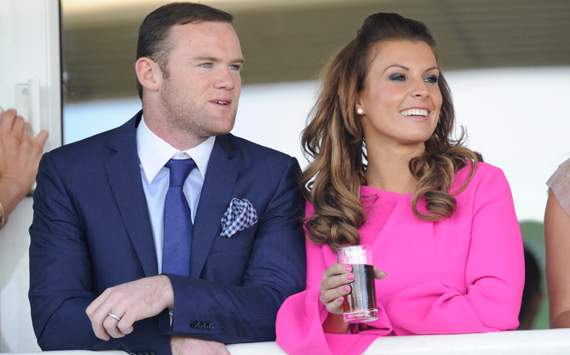 It appears that this year's Aintree Festival has only served to give Wayne Rooney more of a taste for horse racing. The Manchester United striker is following the lead of team-mate Michael Owen by forming a formidable stable.
His latest purchase, a two-year-old colt by the name of Pippy, was taken to Stable Rooney at the beginning of April for the sum of £63,600. This represents the couple's biggest equine transfer fee, as he joins fellow fliers Switcharooney and Tomway. It also represents about a half a week's wages for Wazza but we won't go into that...
Pippy was snapped up at the breeze-up sales (we've no idea either...) by the Manor House Team, which is coincidentally shared by Michael Owen. We were going to make a joke about how Rooney and Owen will be combining on the field to push United over the final furlong but then we realised (a) that's rubbish and (b) Owen doesn't play - so again, that's rubbish.
We've also been told that much like the above picture, the lucky jockey to ride the Rooney's horse will wear pink and white silks. Sounds like a great combo!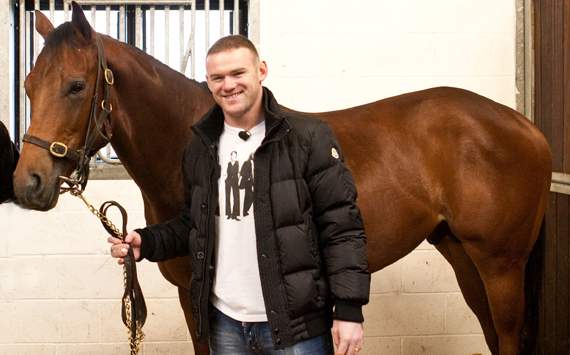 Mane man | This is either Switcharooney or Tomway...
Rod Street, chief exectutive of Racing for Change, said: "The fact that Wayne has only just branched into racehorse ownership and already has three horses to his name shows just how easy it is to catch the racing bug. We'll be looking forward to seeing his horses when they take to the track!"
We wish him the best and will most certainly be sticking a fiver on Pippy to win it's first race.