The rampaging wide-man took the time on Tuesday to explore London and came across a familiar figure as he searched for anything quintessentially English before the semi-final

No, not Elton John, but the actual Queen! Well, not really - more a Lego version of her, but still
Dani Alves
looked to be having a great time during some sightseeing in London ahead of the clash with
Chelsea
.
The Barcelona squad have been in London for the last couple of days acclimatising to the drab and dreary weather London is currently offering.
They face Chelsea at Stamford Bridge on Wednesday night but as Alves showed, the pressure of a Champions League semi-final should never prevent a man from hunting down a model of an 86-year-old construction toy monarch.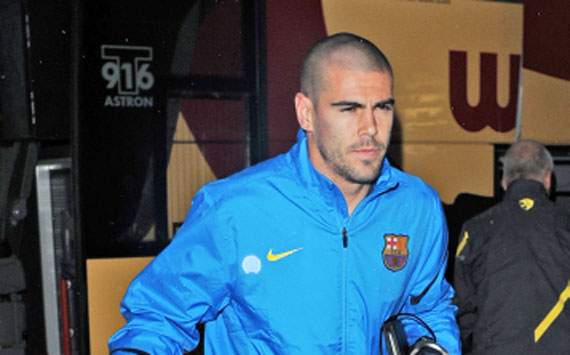 Victor Valdes | Looking particularly focused on the way to his hotel room
The Barcelona squad trained on the Stamford Bridge pitch in the early evening of Tuesday and were pictured arriving back at their hotel later that night.
Leo Messi's everyday-bloke-ness continues to baffle me. Just how can the best player EVER look so normal? Where's his superstar haircut? His glorius golden tan (he lives in Barcelona!!!)? Why does he have a double-chin? So many questions.
The most pertinent question does of course wonder if Messi can score against Chelsea. After all, that could be the difference between winning and losing the tie.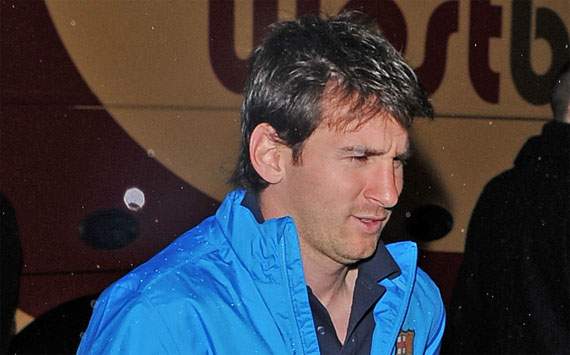 Joe-average | Messi continues his crusade against the image of egotistic footballers