The partners of Nani, Jonny Evans and goalscoring hero Wayne Rooney showed their support as the Red Devils continue their march towards a 20th league title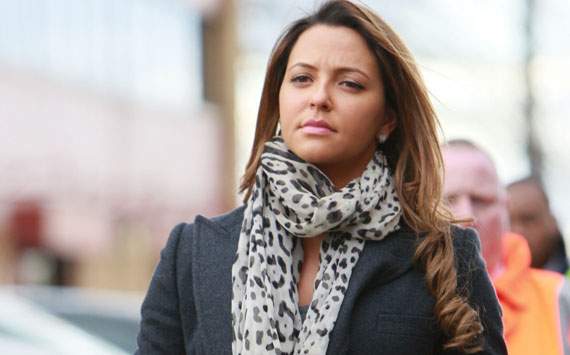 Manchester United
's finest WAGs played their part at Old Trafford on Sunday, arriving at the
Aston Villa
game to show their support as the Red Devils closed in on their 20th title.
Coleen Rooney arrived with son Kai and had the biggest reason to cheer as husband Wayne bagged two goals in the dominant 4-0 win.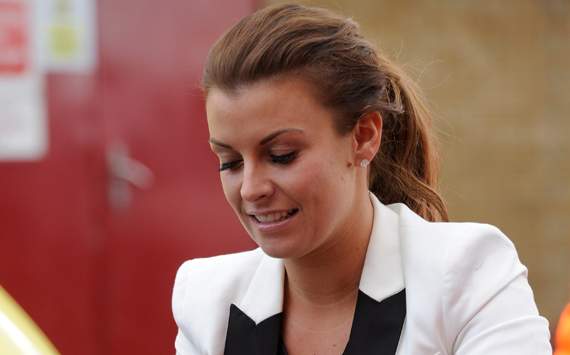 Coleen Rooney | Arrived with son Kai and wearing a pair of Converse trainers...casual
Daniela Martins, Nani's girlfriend, also had something to celebrate as her Portuguese partner made a late cameo appearance to latch onto Jonny Evans' through ball and add a fourth.
Speaking of Jonny Evans, his lovely girlfriend Kate Wathall, showed up to support the footballer Sir Alex Ferguson is calling one of the best defenders in England. He got an assist too.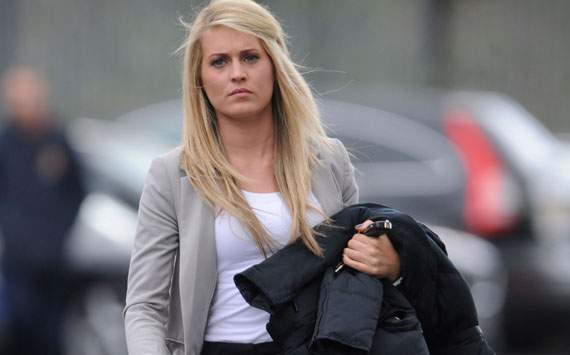 Kate Wathall | Looking a lot less impressed with Old Trafford than expected
Coleen was spotted with Kate Wathall at Aintree last week as well as their Old Trafford visit and it seems the WAGs are priming for a victorious end to the 2011-12 season.
At Aintree | Wathall and Coleen Rooney (both front row) celebrate a winner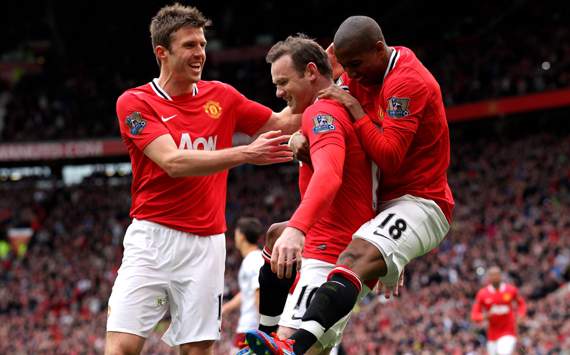 Rooney double | United trounced Villa 4-0 on Sunday