The German giants dominated both legs of their Champions League quarter-final clash with Didier Deschamps' side to set up a probable semi against Spanish giants Real Madrid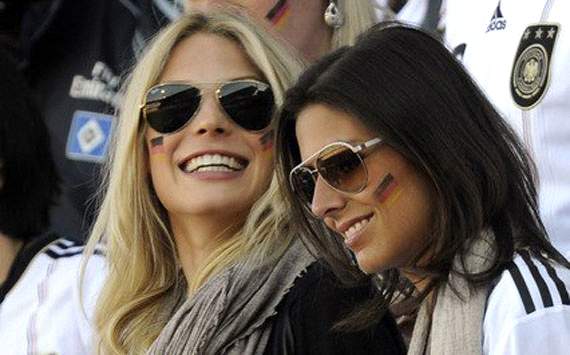 We say "helped" - what we really mean is: "stared at their football husbands from afar and gave a little 'yippee' when they trounced Marseille". Aside from such semantics, what we're really interested in today is shamelessly looking at the WAGs on the arms of Bayern's stars.
Aside from Sarah Brandner, girlfriend of Bastian Schweinsteiger, we've never met the other three so this is about as exciting as it gets at Extra Time.
Leading the line is Mario Gomez's girlfriend Silvia (pictured with Sarah Brandner in the above picture). The German target man has hit the back of the net a mere 37 times this campaign - slightly concerning for any defenders set to face him in Euro 2012 ...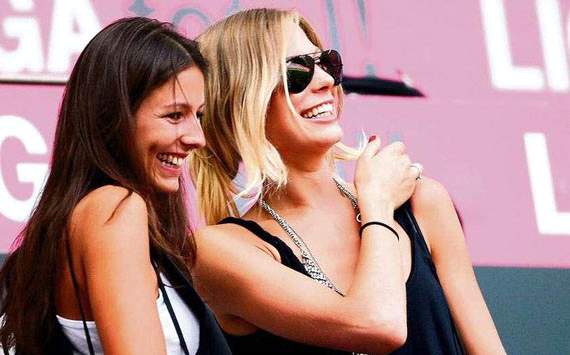 Making her arrival and looking suitably jolly is Kathrin Gilch, girlfriend of Bayern and Germany keeper Manuel Neuer.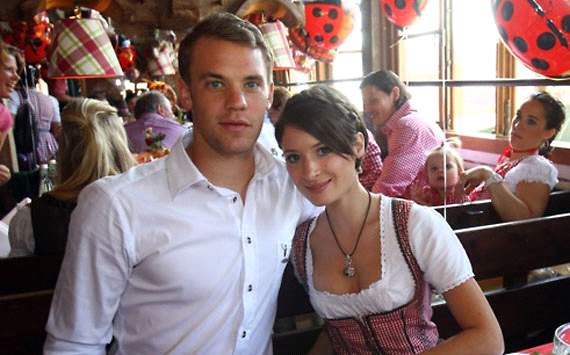 As you can see she's adopted some lederhosen for this particular celebration - Oktoberfest perhaps?
Now, you may not be able to tell, but the following photo is of Sarah Brandner, Schweini's girlfriend.
To clarify, here's one of her face too (left):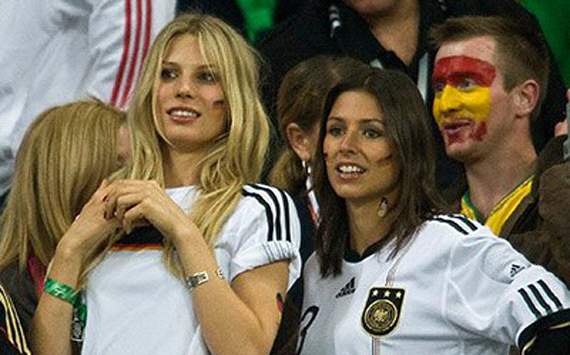 The final offering is via Philipp Lahm and his wife Claudia Schattenberg. Firstly, that's a brilliant name. Secondly she's rather nice isn't she? But thirdly, what are Lahm's eyebrows made of!?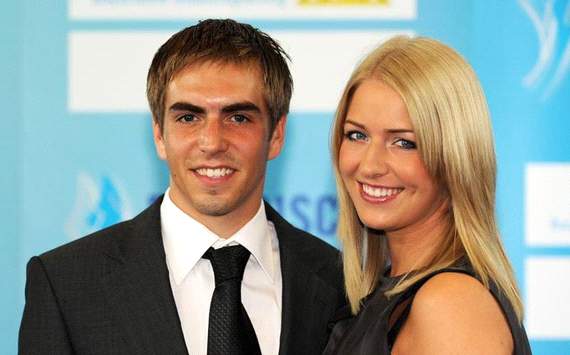 Provided Real Madrid avoid the greatest shock in the history of the game and progress to the Champions League semi-finals, expect an almighty clash between the two sets of WAGs. Now that is something we're certainly looking forward to!