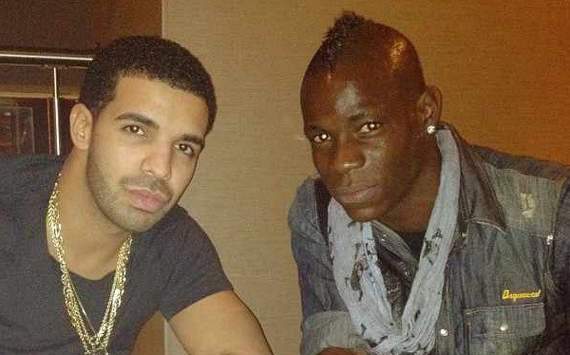 We can't put our finger on it, but there's something inherently cool about seeing the world's best-known rapper and most controversial, headline-generating footballer enjoy an evening together.
Canadian rapper Drake has been the talk of the urban music scene for the past few weeks as his sell-out UK tour reached Manchester and this Sunday night he had half of Roberto Mancini's first team attend a gig at the MEN Arena.
Drake has professed his allegiance to Manchester United in the past as well as his love for the video game, FIFA, in an interview with Rio Ferdinand, but was seemingly delighted to have the City players present.
As you would now come to expect, Mario Balotelli made the headlines and reportedly Drake announced the Italian's name to the crowd during his set. Perhaps the City fans were too downbeat to go out for the second time that weekend though as reports suggest Drake received a host of boos for mentioning Balotelli's name.
We're not too pleased to hear that. But despite that obvious setback, Canada's greatest contribution to music since Bryan Adams valiantly completed his set and went on to meet Super Mario after the show.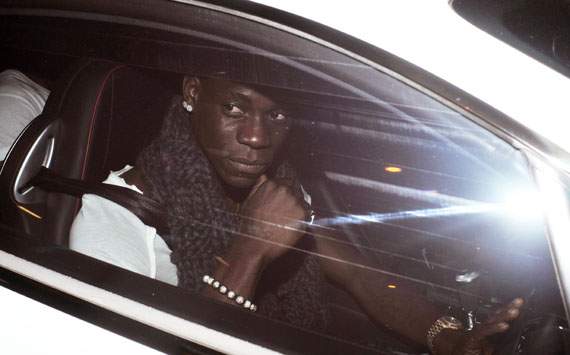 Regardless, the real interest came hours later as a couple of photos emerged of Balotelli with Drake in an Indian and Pakistani restaurant called Zouk. The speculative tweeters suggested Balotelli was holding a hookah pipe as well which to be fair wouldn't be that unusual given his self-confessed smoking habit.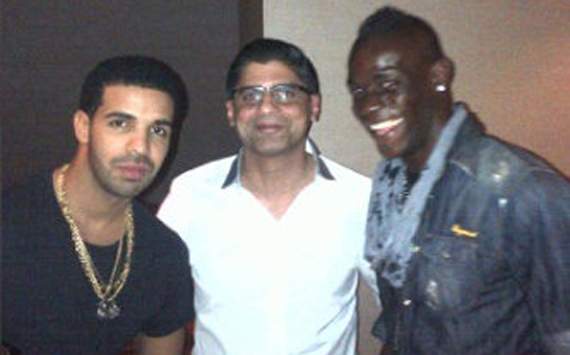 Frame it | The only known photo of Balotelli smiling
Among those City players attending were Micah Richards, Nigel De Jong, Joe Hart, Gael Clichy, Adam Johnson and Joleon Lescott. Other Premier League stars also attended and ex-City winger Shaun Wright-Phillips was spotted with Jermaine Pennant and Kenwyne Jones.
Micah | The hippest hipster?
Johnson and Clichy both arrived with WAGs on their arm and embarrassingly for Extra Time, we can't tag a name to them just yet. Don't fear though, we'll get to the bottom of this.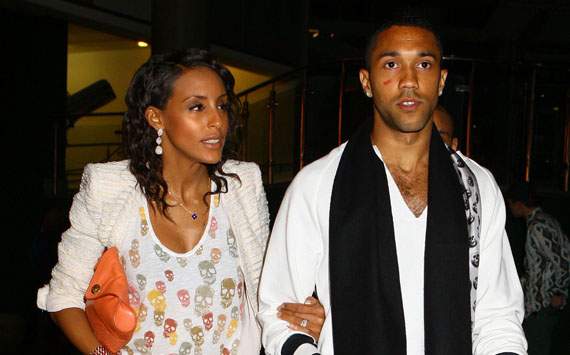 Nelly? | Didn't that US rapper have a plaster where Clichy's birth-mark is? Hmmm...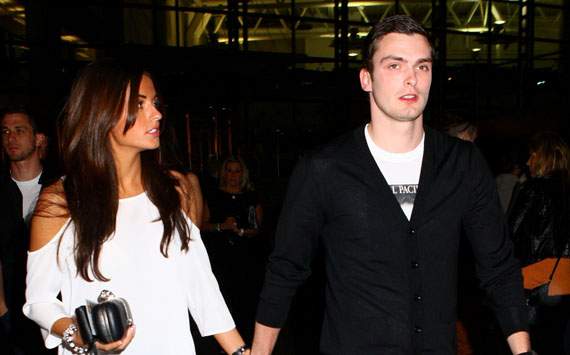 The ghost | Even his girlfriend realises he's not ill...just really really pale