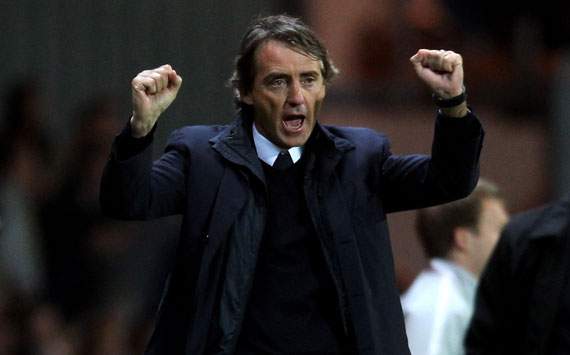 Reports have surfaced that
Roberto Mancini
did more than just avoid the TV cameras after his
Manchester City
side dropped points at
Stoke
on Saturday.
The Italian in fact flew to Medjugorje in Bosnia and Herzegovina for a three-day pilgrimage following news that the Virgin Mary had appeared in front of six schoolchildren.
Mancini, 47, is a devout Catholic and was said to head straight to the Hill of Apparitions.
He said: "I have come as a pilgrim. I feel peace here."
Manchester City are 9/4 with William Hill to win the Premier League this season.
Peace from a title battle perhaps? With Manchester United gaining the upper hand both on and off the pitch, Mancini would do well to seek a bit of help from higher powers.
He said: "I've been waiting to come here for a long time. I feel great here. But this is a private visit and I do not want to talk about football here."
That sounds fair and his mother Marina confirmed the pilgrimage had nothing to do with football, saying: "You don't go to a shrine to ask for help with football but for more serious matters such as health.
"You can't ask the Virgin Mary to help you win a football championship. That would not be right."
Medjugorje is considered a holy place by Roman Catholics and the sighting of the Virgin Mary in 1981 has helped fuel rumours of further visions over the years.
Mancini continued: "Faith has helped me a lot, I'm not talking about my career but my personal life. Our Lady and the Lord has more important work to see to than my job in football.
"Here in Medjugorje you can recharge your batteries, the people are wonderful and if everyone was like this the world would be a better place.
"Millions of people come here, and I will come again. I believe more and more that Medjugorje will change the world for the better."