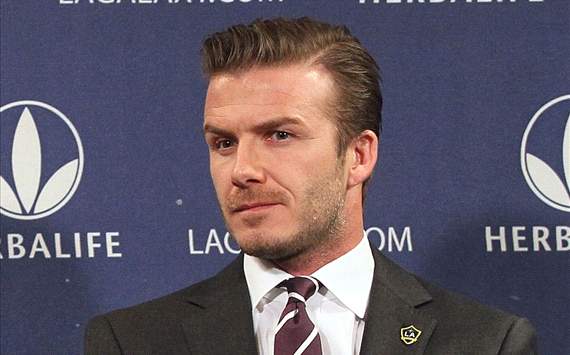 Is it possible that the Beckham's have run out of money? No, probably not. But that still won't explain why they are reportedly set to sell five cars from their impressive fleet.
The Sun
reports that 36-year-old David Beckham has decided to sell two Bentleys, a BMW 645, a Range Rover Sport and his Lamborghini Gallardo, which are all stationed at his estate in Sawbridgeworth.
The Lamborghini alone is worth £170,000 or, in Beckham language, about ten days wages...
A friend of Goldenballs said: "David's collection is amazing and each of these vehicles is worth a fortune.
"They are hardly used and are kept in prize condition — but David sees little point in them just mothballing in the UK and it's not practical to ship them to America.
"They will be sold off for other enthusiasts to enjoy. Their value easily exceeds half a million but their real worth will be the association with Becks."
He should be a salesman. Anyway, expect to see Becks pictured riding this no-nonsense motorbike around LA in future.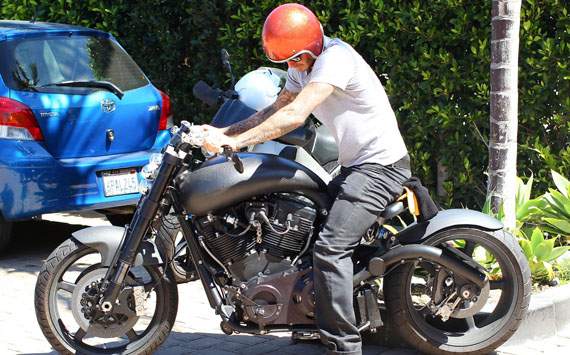 Becks, it'd be mighty embarassing if you forgot how to start this thing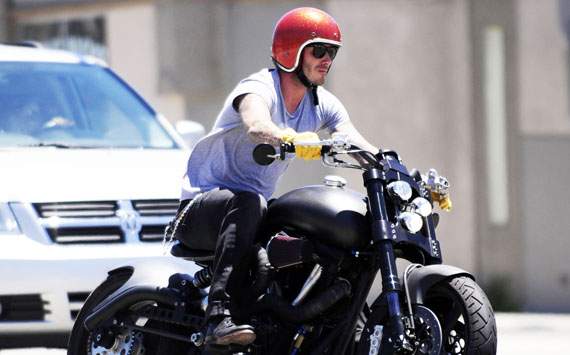 Manchester Red?