Wife of Tottenham midfielder Jermaine and a glamour model in her own right, today's entry fully deserves her place in Extra Time

Ellie Jenas - possibly the explanation for husband Jermaine Jenas' dramatic loss of on-pitch desire. Or, at least the reason he's barely been seen for the past six months. Yes, yes, I know he's been injured, but is it really an injury? Or just a convenient excuse to spend more time with Ellie?
Ah rumours, vicious rumours.
I am of course talking rubbish, Jermaine is indeed out for a good few months and had to cut short his loan spell at Aston Villa to return to Tottenham and recover. I wonder if he recalls his England days.
This may seem hard to believe but Jenas actually went to the 2006 World Cup. His girlfriend at the time, and mother of his child - Sabrina Keogh - was a part of the original WAG group at that tournament.
He is now married to Ellie and have been together for two and a half years. Some Tottenham fans may even be able to draw parallels between the timing of this relationship and his drop off in form.
Anyway, Ellie is a model, and here are some pics!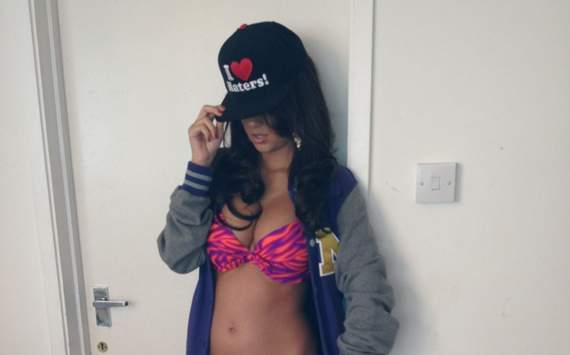 Ellie loves haters, but who could possible hate her?!