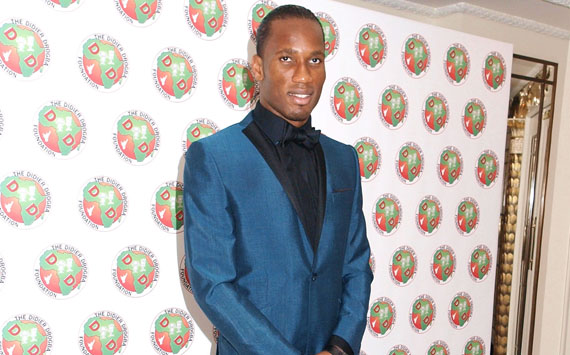 Chelsea
and Ivory Coast striker
Didier Drogba
was accompanied by some familiar faces as he spent Saturday night hosting his third charity ball at the Dorchester Hotel in London.
The event was held in order to raise funds for the Didier Drogba Foundation, a charity established in 2007 with the aim of providing financial and material support in health and education to the African people.
Drogba was joined by fellow Chelsea footballers John Terry, Ashley Cole, Frank Lampard, Michael Essien, Petr Cech and Saloman Kalou whilst former team-mates William Gallas and Shaun Wright-Phillips also made an appearance. There was even room for a touch of royalty as Princess Beatrice mingled with the Premier League stars.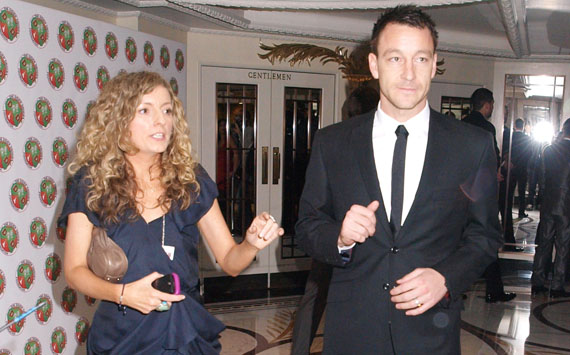 No time to talk | Christine Bleakley has arrived!
The evening comprised of an auction that raised over £250,000 for the Foundation, which is looking to fund a new hospital in the Ivorian city Abidjan. Guests had the chance to bid for a number of exclusive prizes such as a private party with DJ Calvin Harris in Ibiza.
Speaking of DJs... QPR duo Shaun Wright-Phillips and everyone's favourite eccentric Frenchman (no, not Eric Cantona) Djibril Cisse were given the honour of a guest DJ slot during the evening. I'd pay good money to hear that set!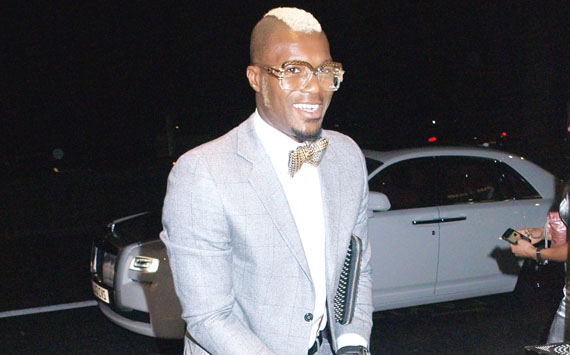 Good day to you | Just another normal day for the Lord of Frodsham Manor
Drogba, 34, more or less the most influential Ivorian on the planet, said: "The support and generosity that everyone has given to the Foundation has been overwhelming. I am honoured that the people who have attended have made all this possible."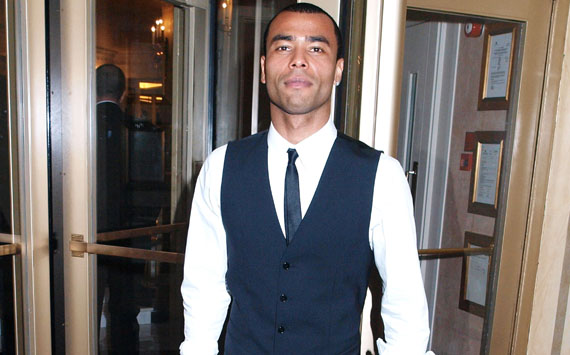 Cashley | Looking full of purpose, Cole would later enter a bidding war for a Hublot watch