On a relatively slow day for football news, Curtis Davies - yes, that one - has been dominating the Twittersphere with news breaking of his move from Birmingham City to Hull City.
Former team-mates and friends have not been shy in giving their congratulations and tributes to the 28-year-old, while Ben Amos is behind the times and Gary Lineker reveals his latest project.
Yes folks, it's that time again. Here is today's edition of
Word on the Tweet
...
"Sorry for my silence the last week, but I can officially confirm I am now a @HullCityTeam player!"

Curtis Davies
reveals he has completed a move to Premier League new-boys
Hull City
after spending two years in the Championship with
Birmingham City
.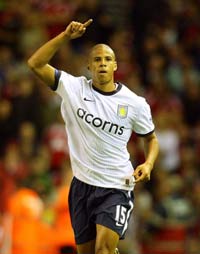 "@TheCurtisDavies is the sponsor on that top related to your move by any chance #£££££££ haha. Congrats mate"
Davies' former
Aston Villa
team-mate and current
Fulham
midfielder
Steve Sidwell
suspects
Hull
's shirt sponsor Cash Converters might have played more than an idle role in his friend's move.
"Just heard @TheCurtisDavies has signed for hull great player and great lad helped me alot when I was on loan to birmingham"
Newcastle
youngster
Shane Ferguson
offers his own tribute to
Davies
, and reveals the influence the 28-year-old has had on his own career.
"Bit upset that I won't be putting the chop on my big bro @TheCurtisDavies everyday now! Having a overall great spirit and being a top pro...Has influenced me over the past couple of seasons! All the best to you bro will catch up soon haha! #onelovebigbro!! X"
Nathan Redmond
is disappointed he'll have to find someone else to foul in training now
Davies
has departed. From what we're hearing you might be moving on yourself soon, Nathan...
"Wow I didn't even know about Nadal! Need to read the news more, the paper said he was struggling with his knee is that right? #Wimbledon"
Former
Manchester United
goalkeeper
Ben Amos
there, gloriously oblivious to Monday's biggest sport's story. Yes, Ben, it was Rafa's knee. Some bloke called
Steve Darcis
had something to do with it, too...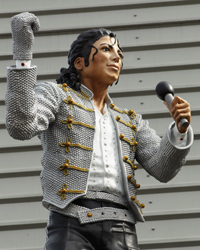 "Started filming for Channel 4 this morning; 'The man with the 10 stone ears'"
Match of the Day
presenter
Gary Lineker
reveals he is set to boost his increasingly impressive broadcast portfolio with a starring appearance in Channel 4's 'Bodyshock' series.
WOTT
is saying nothing. You can't add a punchline to a punchline.
"R.I.P Michael Jackson...really miss u! #4yearsgone"
AC Milan
star
Kevin-Prince Boateng
once again reveals his love for the late King of Pop with this timely and moving tribute.
"Never had honour of being a best man! Now I'm going to be one at two weddings 2014+2015 @t6uny wedding and Glenn Murray wedding #honoured"
And finally,
Norwich City
's
Elliot Bennett
reveals he's going to have to sharpen up his public speaking over the next few months.