He may have license to stay up late while he's on holiday but recent father
Tom Cleverley
just did not quite have the energy needed to stick it out for the end of Justin Rose's triumph at golf's US Open on Sunday night.
Perhaps the Manchester United star could benefit from a bit of Phil Neville's rigourous fitness regime? The recently retired ex-Everton star is certainly keeping himself busy.
Meanwhile, as footballers Twitter away to their heart's content, West Brom team-mates are lining up to congratulate Steven Reid on his new contract and Michael Owen finds the answer to a mystery - it's
Word on the Tweet
...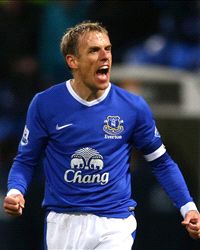 "

Morning men strength training today total body-legs, arms, shoulders, core-no cardio today-have a great day!

"
Is that an update or an order,
Phil Neville
?
"Can't believe I nodded off for the end of the golf but buzzing to see rose did it. That's what sleepless nights do for you @carras16"
Tom Cleverley
can't quite manage the full 90 minutes (or golfing equivalent thereof) as he and Michael Carrick enjoy Justin Rose's US Open triumph on Sunday night.
"Happy birthday to mummy karacan! Would not be where I am today without her.. ❤❤❤ love you mum!"
Jem Karacan
: A good son.
"Lets go to miami ...who,s there??? Lol"
Ooh! Ooh! Please take
WOTT
with you,
Benoit Assou-Ekotto
!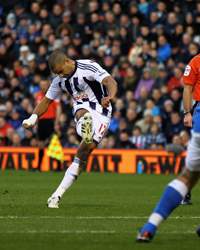 "Delighted to be extending stay at WBA.. Thanks for all the positive messages last few weeks.. Roll on next season!"
It's a good day to be
Steven Reid
as he signs a new one-year contract at West Brom.
"@stevenreid12 Yeeeooooo!!! Nice one pal. Are you and me doing this yoyo tomorrow??"
Is
Gareth McAuley
going to celebrate Reid's new deal with a yo-yo match?
WOTT
certainly hopes so.
"@stevenreid12 great news mate!!! See u in a few."
Ben Foster
is similarly pleased, although there's no talk of conkers or Snakes or Ladders or anything else to rival McAuley...
"After weeks of denial, the egg and flour culprits eventually own up!!! "
WOTT
can't show you
Michael Owen
's picture of two Stoke City team-mates confessing to the infamous pelting of his car late last season because they were Being Rude in it - but that's one mystery solved, anyway...