Cristiano Ronaldo
's pithy revelation over his contract situation was the main talking point on Twitter, as his fellow professionals enjoy their summer holidays.
Meanwhile, Rio Ferdinand was very adamant that he has been working harder than most, while Simon Kjaer and Florent Malouda are in celebratory moods.
Elsewhere, Michael Gray says what we are all thinking in bemoaning a lack of football, and Andros Townsend's abortive attempts to get back into shape offer a comforting reminder that the new season is not
that
far away. All of this and more in Thursday's edition of
Word on the Tweet
...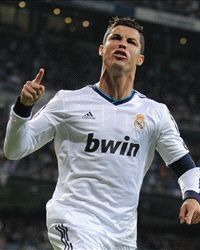 "All the news about my renewal with Real Madrid are false."
Cristiano Ronaldo
(pictured, right)
sets the rumour mill in motion by enigmatically denying signing a new contract in Madrid.
"U say ya working hard + the amount of mugs who come on like "ah u don't know hard work" etc...If ya working so much harder how u tweeting!?"
Manchester United
defender
Rio Ferdinand
tweets that anyone with the time to tweet him cannot possibly be working as hard as him... I'm confused - isn't that a catch-22?
"Hi everybody! I have been with the Denmark NT with no-tweet policy: I can tell U that my girlfriend gave birth to our baby boy last Friday!"
Wolfsburg
defender
Simon Kjaer
reveals that he became a father a few days prior to Denmark's World Cup qualifier against Armenia. May go some way to explaining the 4-0 home defeat...
"Today I feel like a 33 years young birthday boy. Thanks for the messages !!! Always giving thanks for life #onelove"
Former
Chelsea
outcast and current free agent
Florent Malouda
celebrates his birthday. Perhaps some nice club will offer him a contract as a present?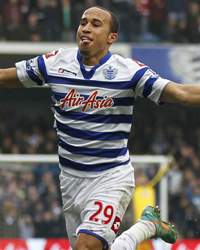 "Best feeling getting into your own bed"
Wholesome
Southampton
left-back
Luke Shaw
sets his fellow young professionals a fine example. Be sure to take note of the 'own' part of that sentence.
"First run of the summer = lying by the side of the road in larnaca like a drunk and puking #timetogetfit"

Andros Townsend
(pictured, left) paints a vivid picture of his early attempts to purge the summer holiday excesses.
"Anyone missing the footy???
"
Yes,
Michael Gray
. Yes we are...
"So many sports to watch over the next week... Golf, tennis, soccer, basketball and most importantly ice hockey!
"
Former
Aston Villa
defender
Eric Lichaj
, however, has found other ways to amuse himself.