The former Stoke City man was cruelly denied the chance to shine on his daughter's school sports day, while Rio Ferdinand celebrates extending his Manchester United stay
While
Rio Ferdinand
counts his lucky stars after extending his stay with
Manchester United
, a couple of his fellow professionals are bidding English football goodbye.
Meanwhile, Michael Owen is ruing a missed opportunity for a last hurrah to his sporting career, while Gary Lineker thinks he smells a rat.
Elsewhere, Matt Le Tissier cannot hide his excitement as he meets a true musical great and Luke Shaw seems intent on doing the gossip columnists' work for them.
Read all about it in
Goal
's latest instalment of
Word on the Tweet
…
"
Sooooo happy to sign a 1yr extension for this great club, living the dream. Roll on next season #mufc"
Rio Ferdinand
has to pinch himself after committing to another 12 months of walking on air at
Manchester United
.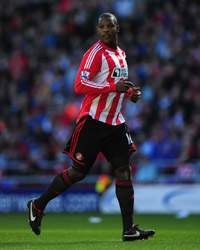 "I've had a great three years and would like to thank every #SAFC fan for the support they have shown.

The NE is a special place to play and will always be close to my heart. I wish the club and my teammates all the best for the future."
Meanwhile,
Titus Bramble
bids farewell to
Sunderland
, thereby saving his bank accout from the expensive fines that new boss Paolo Di Canio was racking up.
"I want to thank everybody for their humbling comments about my retirement. I have had an awesome time in football over the last 17 years

I have had considerable highs and lows and the continued support from the game never wavered. I will be forever indebted to the industry."
PFA chairman
Clark Carlisle
says his own goodbyes, after hanging up his boots following
Northampton's
play-off final defeat to Bradford.
"No Dads race at the end of my daughters Sports Day today. Gutted as me and John Barnes were desperate to roll back the years!!!"
Michael Owen
expresses his diappointment at not being able to join in on his child's school sports day, prompting predictable jibes about how he would probably have got injured anyway.
"A shame for Mario Götze that he'll miss the Champion's League final with injury. In some ways though, quite convenient."
Gary Lineker
smells a conspiracy...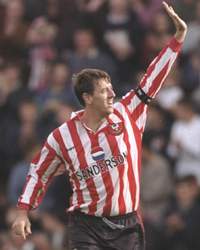 "Manuel Pellegrini has left Malaga, "not for economic reasons, but to look for a new project". Where on earth would he find one of those?"
And another one ... perhaps Lineker has been watching too much Scooby Doo?
"Today is the day I get to play golf with my first music hero at denham golf club. The 1st record I ever bought was sung by him in 1981"
Matt Le Tissier
looks forward to 18 holes with Shakin' Stevens. If you're wondering, the record was 'This Ole House'.
"Training now !! I'm so focused!"
Florent Malouda
reminds us all of his existence. Is he
Chelsea's
new Winston Bogarde?
"Gotta love the traffic in London"
Southampton
youngster
Luke Shaw
needs to be careful making statements like that. Shaw to Chelsea/Arsenal/Tottenham anyone?
"Do u guys think Lebron James will call up Wayne Rooney after the season to visit his Hair doctor?"
Former
Norwich
loanee
Kei Kamara
asks the question on everyone's lips after the Miami Heat star's match-winning performance against the Indiana Pacers.
"I want to go on total wipeout"
And finally,
Tottenham
youngster
Zeki Fryers
lets us in on his career ambitions.