WOTT
knows what you're thinking. Exactly what did
Premier League
footballer's make of Beyonce's latest bootytastic gig? Well look no further, we round-up all reaction to her latest London show.
Also in the news, Audely Harrison retires from being hit in the face and Gary Lineker offers a solitary moment of reflection on that earth-shattering revelation.
Elsewhere, Raheem Sterling is left hanging, Sammy Ameobi's mum is awesome and Romelu Lukaku hints at a mega summer move, all that and more in Wednesday's edition of
Word on the Tweet
...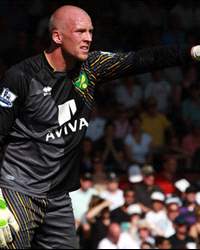 "Beyonce at the O2 tonight!!!!"
Andy Carroll
lets his hair down, literally, by getting down to the pop diva's latest London gig. Well, he does have good feet for a big man.
"Great night at the O2 watching Beyonce!! #shecanmove"
While Carroll's team-mate
Matt Jarvis
joined the Geordie striker to take in some world-class booty shaking. Guess you could say he was the striker's wing-man, right?
"First gig yesterday and what a gig to choose! Beyonce was unbelievable!"
While Norwich shot-stopper
John Ruddy
had a ruddy good time losing his gig-going virginity at the very same show.
"Have you ever seen anyone play both handed like Ronnie? He is frightening when on his game! #cueballcontrol"
Elsewhere, Manchester United's reserve goalkeeper,
Ben Amos
, had a much quieter time marvelling at the ambidextrous talents of Rocket Ronnie O'Sullivan at the Crucible.
"Darts..a real mans sport?! What defines a 'real' mans sport?? No rolling around after minimal contact..accepting all refs decisions etc??"
Real men play darts rather than football, according to, err, footballer
Rio Ferdinand
.
WOTT
smells sarcasm in the air.
"Just as you started to feel Audley Harrison was getting somewhere, he goes and retires"
Gary Lineker
sends a tearful tweet, no doubt still enjoying his Sydney 2000 Olympics DVD.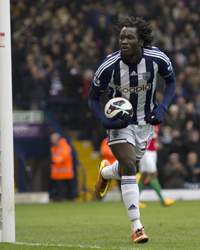 "@AndyTCarroll waiting for the follow back #Bigman
"
Little man
Raheem Sterling
is left hanging by big man Andy Carroll.
WOTT
presumes he was also snubbed for the Beyonce concert. Awkward.
"Ooooh breakfast in bed #luyoumaaa"
This is how
Sammy Ameobi
starts his day.
WOTT
encourages Mama Ameobi to stop fending for Sammy, he is a big boy now. Not quite as big as Shola, mind.
"My tactics nearly working here come on Madrid !!!!!!! FIFA style"
Robert
'The Special One'
Snodgrass
coming to a dugout near you soon.
"Barcelona or Bayern???"
Either Romelu Lukaku is gauging public opinion ahead of tonight's Champions League showdown, or he has a TRANSFER BOMBSHELL in the pipelines.