Some wins come easier than others. Some would struggle to be called a "triumph". But, however the win, you still get to wake up the next morning and call yourself a champion.
That's the fate of Celtic manager Neil Lennon this morning; no matter how poor the competition, his side won the SPL on Sunday so fair play, enjoy it. That's certainly what Noel Hunt is hoping to do as Reading's youngsters could give the senior squad a much-needed lift.
Alongside all the winning, of course, Twitter served up its usual doses of footballers doing and saying strange and mundane things. Hop on, then, to get the Word on the Tweet...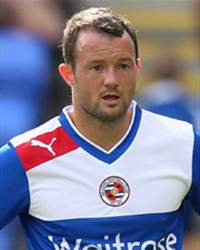 "Great feeling waking up today.."
A rousing speech? Maybe not - but can you blame Celtic boss
Neil Lennon
for just being happy to wake up a champion?
"Just arrived at the stadium to watch the Under 21s play and hopefully win the league with a bit of Luck!!"
Reading might have something to celebrate this season after all -
Noel Hunt
(pictured right) intends to take what he can get.
"Nice day off yesterday, back to work today and time to work hard and get better! #stayhungry #beastmode"
Asmir Begovic
threatens to get feral for the visit of Norwich City.
"Homes under the hammer! My love for this show is back"
Birmingham City youngster
Nathan Redmond
shows off the glamourous lifestyle of a professional footballer.
"

Hoping drake will bring out a new album soon

"
Oh,
Luke Shaw
. You're so young. You have your whole career ahead of you. Why not try anyone other than Drake, AKA The Inexplicable Favourite Artist Of Every Footballer Alive?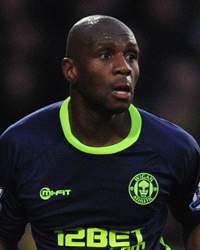 "After the weekends games, And our own disappointing result, We know what the challenge is. And can not wait for the next game against Spurs"
Wigan defender
Emmerson Boyce
(pictured left) is relishing the chance to pull off yet another miracle escape.
"

Not sure I would have taken that bite as well as BI!

"
Then again,
Lee Dixon
, you're not an impenetrable Serbian Terminator, are you?
""Talent wins games, but teamwork & intelligence win championships" Michael Jordan"
Everton's
Bryan Oviedo
fails to address what it is that "being on the bench" wins.
"I remember when Croydon seemed so big... Now it seems so small! #LifeExperiences"
Real talk with
Wayne Routledge
.