QPR
chairman Tony Fernandes has hit out at
Joey Barton
after the midfielder claimed he will secure a permanent move to
Marseille
this summer.
The QPR chief took to Twitter to put the on-loan Barton back in his place, while elsewhere, several
Word on the Tweet
regulars had their say on Dortmund's stunning comeback against Malaga.
Get the latest from the world of Twitter right here...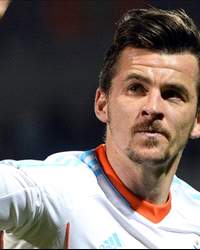 "For the record QPR players under contract cannot decide where they play. They are under CONTRACT."
QPR
chairman
Tony Fernandes
hits out at
Joey Barton's
exit claims.
"Look not going to publicly have a pop at QPR or @tonyfernandes , they have enough on their plate. Let's just see what happens in the summer!"
Barton
offers his response to
Fernandes'
declaration.
"

I want to make one big compliment to the fans yesterday!!! They were amazing

"
Wesley Sneijder
praises the
Galatasaray
supporters.
"Wow. How did Dortmund win that? When things like that happen, you start to wonder whether their name is written on the trophy this year."
Michael
Owen
tips
Borussia Dortmund
to become this season's Champions League fairytale, just like
Chelsea
last year.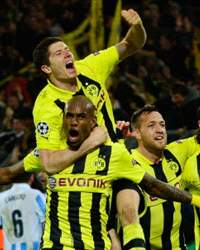 "Only the four players offside for Dortmund's winner! Have to feel for Malaga! #champsleague"
Andros
Townsend
sympathises with
Malaga's
Champions League exit.
"They've experimented with no offside rule in Dortmund."
Gary Lineker
with a cheeky dig at the Uefa officials.
"Feliz cumpleaños 27!!/Happy 27 Birthday @VincentKompany"
Sergio Aguero
tweets his birthday wishes to the
Manchester City
captain.
"Morning all time for a bit of yoga to kick start the day – double session for me today have a great day troops"
You know a player's career is almost over when they start doing yoga,
Phil Neville
.