Manchester United
centre-back
Rio Ferdinand
has hit back at criticism over his decision to reject
Roy Hodgson's
overtures in favour of a short sojourn to the Middle East.
After turning down the opportunity to represent his country due to his "pre-planned fitness regime", the defender will now be spending the international break in Qatar, working for local television.
Meanwhile, Joey Barton shockingly disagrees with someone over the FA's latest appointment and Stan Collymore goes all Jeremy Paxman on his followers - all this and more in
Goal.com
's latest edition of
Word on the Tweet
.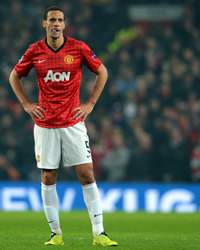 "1) Flown out for some pre-planned downtime...with a bit of punditry thrown in for a game I would have watched anyway...

2) No different from what I done on the last 10day international break...thank you guys.

Haters are gonna hate...also assume everything...although it must be the gospel truth based on assumptions!"
Rio Ferdinand
defends the 'pre-planned fitness programme' that kept him out of the latest
England
squad, which apparently involves a short mini-break in Qatar and some punditry for Al-Jazeera. He'll come back fit as a fiddle...
"Greg Dyke is the new Chairman of the FA. He's a good man who loves his football. Think he'll prove to be a shrewd appointment!"
Gary Lineker
thinks that David Bernstein's successor is the right man for the job.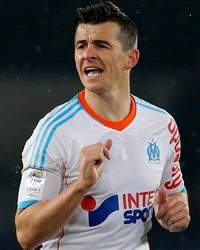 "What the f*** does Greg Dyke know about football? Yet, another bureaucrat, placed in a position way to large for his domain expertise..."
Unsurprisingly,
Joey Barton
disagrees, calling the former Manchester United director and ex-Brentford chairman's football knowledge into question.
"Finally on the budget. 26p on 20 cigs, 38p on bottle of spirit, 10p on bottle of vino.
"
Stan Collymore
continues to talk politics, neatly summing up all of George Osbourne's hard work.
"Hollyoaks is too much tonight"
Derby County
youngster
Will Hughes
lowers the tone of the debate.
"By any chance, are there any of my followers who write poetry? Can you please contact me if so. People with silly msgs will be blocked!"
Bolton
striker
Marvin Sordell
attempts to start a poetry writing competition. No limericks allowed.
"So annoying when you've just had your car cleaned and a bird comes and poos all over it!"
Middlesbrough
loanee
Sammy Ameobi
vents his anger at a bird's inappropriate behaviour. Hopefully he's talking about the ornithological variety...