For every bit of genius
Lionel Messi
pulls out of his bottomless bag, there's always someone to challenge the
Barcelona
forward to replicate his displays on a wet and windy evening in the
Premier League
.
But former Barcelona, Tottenham and England striker Gary Lineker has had enough of those who are challenging the Argentina ace to take the plunge and ply his trade in the English top flight.
Elsewhere, Sky Sports pundit Gary Neville doesn't rate Arsenal's chances against Bayern Munich, while Joey Barton lines up an alternative career.
Read on for all this and more in
Goal.com
's latest offering of
Word on the Tweet
.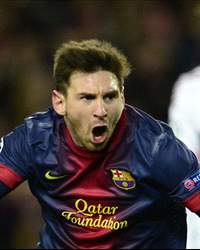 "Please refrain from saying Messi has to do it in the PL to prove himself. He doesn't. The CL is the ultimate club comp."
Gary Lineker
hits out at
Lionel Messi's
critics.
"If he was in the PL he'd be the best player by a distance. Only genuine argument is the World Cup. Messi will be the same age next year as Maradona was in 86. I sense his moment will come."
The former
Barcelona
,
Tottenham
and
England
striker offers further backing for the
Argentina
ace.
"For all those asking, I am a 6 handicapper. Been off 6 for 8 years now. Was down to 5 for a year. Aim to get to scratch one day... #golf"
Marseile
midfielder
Joey Barton
lines up his future career after he hangs up his boots.
"Am I wasting my time thinking that anything might make this an interesting game tonight? Just on my way to Munich for the match!"
Sky Sports
pundit
Gary Neville
doesn't fancy Arsenal's chances against Bayern Munich.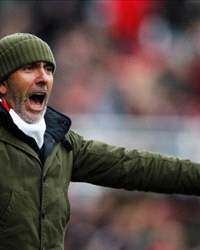 "Amazing what reaction a pair of glasses has on twitter!"
ITV
pundit
Lee Dixon
on the trendy glasses he sported at Camp Nou.
"Paolo Di Canio would be a great choice as Pope. #smoking"
Lineker
offers his take on the papal elections.
"Hate blood tests"
Who doesn't,
Luke Shaw
?