Joey Barton is famed for his never-ending flirtation with controversy, but even he might have gone too far this time.
The on-loan Marseille midfielder has taken to targeting the most ravenous gang on Twitter bar none (no, not Liverpool fans guys).
We've got Barton's stint of Justin Bieber fan-baiting, Gary Neville receiving customary punditry praise and plenty more in Tuesday's edition of
Word on the Tweet
...
"Anyone who waited for 2 hours for that 'Berk' last night, over the age of 18, wants their f*****g heads testing pronto...
"I can understand girls under the age of 14 going and maybe some young lads a little bit light on the old loafers. But anyone over 18? No!"


Joey Barton
sitting on the fence again following the news that teenage girl fodder
Justin Bieber
was two hours late for a gig in London. The 30-year-old also later revealed his timeline was "currently infested with BieberZombies".
You brought it on yourself, Joey
.
"Where has the sun come from!!!"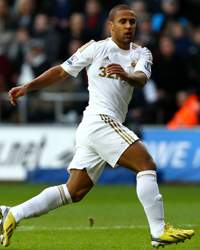 Swansea
attacker
Wayne Routledge
is having a bit of trouble understanding the basics of weather it seems.
The sky, Wayne. The sky.



"Shortest trip ever to london. Meetings now in abu dhabi. Then off home."

QPR
owner
Tony Fernandes
clearly needs a distraction from the club's relegation fight and has taken to leaving the country on business.
Let's hope he took it a bit easier than the Rs squad (ALLEGEDLY) did during their recent visit to Dubai
...
"This should be called the Monday night Gary Neville show"

Norwich
midfielder
Robert Snodgrass
has some kind words for
Gary Neville
's analysis work ahead of the Monday night game.
"So apparently a price for a fillet steak in London is a small deposit on a house in bury hahaha #gneville. #mnf #usuallyspeakssense."

Nottingham Forest
defender
Greg Halford
is busy stealing
Neville
's jokes in a shameless search for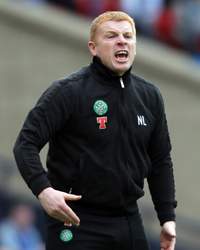 retweets.
That's what we think, anyway
.
"I love a Poundshop my excitement levels increase as I go in!"
It seems that even well-paid footballers such as
Swansea
captain
Ashley Williams
get excited by the prospect of a bargain.
#falseeconomy #banter #arewedoingthisright?
"Good luck to my old school St Pauls in the McDevitt cup final tomorrow against Abbey Vocational."

WOTT
has tried its hardest to be cynical about
Neil Lennon
's latest tweet, but it can't. Well done.