Largely thanks to a break in Premier League action, our favourite football stars have been more prolific than ever on Twitter during FA Cup weekend.
Just what did the English top flight's finest think of Manchester City getting through to the last eight? Or Liverpool putting five past Swansea? Or, as is usually the case, did they have much more important things to talk about?
Well, we've got philosophical musings, TV quiz 'banter' and Michael Owen pining for the good old days, all in Monday's edition of
Word on the Tweet
...
"80 years ago today Bobby Robson was born. I owe much to this special man. #greatmemories"
The word legend is occasionally overused, but not in this case. Here's
Gary Lineker
paying tribute to
Sir Bobby Robson
on what would have been the great man's 80th birthday.
"Back in the training ground looking forward to a good week of training before our 1st cup final !!!"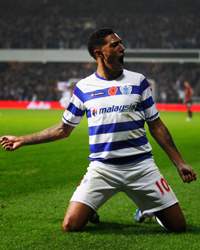 On a lighter note, here's
QPR
striker
Jay Bothroyd
engaging in some beautiful football cliche with regards his side's relegation fight.
"The 'real' boss is finally back #hatem"
Meanwhile,
Newcastle
forward
Sammy Ameobi
is delighted to welcome
Hatem Ben Arfa
back to training.
Not sure what Alan Pardew might make of this, though?
"What a glorious day..... What's a man to do on a day like this??? #golfgolfgolfgolfgolf"
Oh look, former
Sunderland
star
Michael Gray
has no interest in fuelling suggestions that all retired footballers do is play golf.
"My timeline is dominated these days by the demise of Arsenal. Club success goes in cycles, the tough times make the good times better."
Here's
Gary Lineker
again, formerly of
Tottenham
, trying his hardest to insist the future is bright for
Arsenal
.
We can see what you're doing, Gary
.
"Consider yourself has a special stone. Émeraude Rubi Diamond etc.. Not a simple 1 that can b easily throw to do flick on the surface of lacs."
Who said footballers couldn't get deep? Former
Everton
and
Sunderland
striker
Louis Saha
certainly can.
As deep as a "lac" you could even say
.
"Name a cartoon Mouse? Answer Topcat. #FamilyFortunes"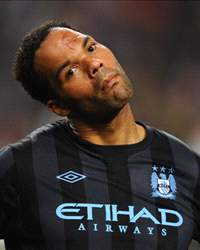 Manchester City
defender and quiz expert extraordinaire
Joleon Lescott
, coming to a celebrity quiz edition near you.
"Liverpool's 3rd goal today was one of the team goals of the season. Summed up their overall performance."
Stoke
striker
Michael Owen
being suspiciously kind about
Liverpool
following his trip to Anfield for the Reds' 5-0 win over
Swansea
.
I think those bridges have been burned, Michael!
"Was too tensed to chat about the game last night... I guess all the matter is that we r still in the hat."
Sylvain Distin
finally gets around to discussing
Everton
's draw with
Oldham
, having previously been "too tensed".