In today's
Word on the Tweet
, both Gary Neville and Ashley Cole take up their agendas the media for two very different reasons, while Martin Kelly reveals that he is feeling positive about his recovery from the anterior cruciate ligament rupture he sustained in his right knee last September.
Elsewhere, Kyle Naughton reminds us that the simple things in life (namely pizza) are often the most time-consuming, and Matt le Tissier guides us through a truly exhilarating Monday afternoon out on the town.
So, without further ado...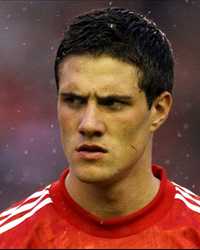 "All, some are twisting my Cristiano words. Please read them in context and they weren't in relation to Wednesdays game on 'he bully's Def'"

Gary Neville
responds to the media who he believes are "twisting his words" with regards to
his recent comments
about
Cristiano Ronaldo
.
"Not been outside training since September, 8 min jog today felt so good! Not long now, thanks for the support ppl x"

Liverpool
defender
Martin Kelly
(pictured)
reveals that his road to recovery is slowly but surely coming to an end.
"Snow Thick in Wolves, Training as Normal I Think ❄"

Wolves
defender
Danny Batth
proves that nothing, not even one night of snow, can put a halt to a footballer's busy day of work.
"So the pizza guy turned up and said I have just come to confirm that u ordered a pizza then took another 45 mins #TrueStory"
Refreshing for fans to see that even when you're a professional football player for a top-four Premier League club, pizza deliveries companies treat you the same as everyone else, as
Tottenham
defender
Kyle Naughton
can confirm.
"Happy Bday to my good friend @rafvdvaart 30 years old today!!!! @sylvievdervaart @SabiaBoulahrouz"

Jeffrey Bruma
wishes a very happy, and excitable, birthday to his Hamburg teammate Rafael van der Vaart. Happy birthday from us too, Rafael!!!!
""You can't get much done in life if you only work on the days when you feel good." #mondaymotivation because my bed felt so good this a.m"

Hull City
's
Sone Aluko
very kindly dishes out a motivational tweet for us all first thing in the morning.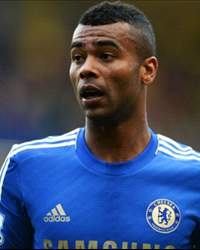 "well done #thesun #thestar #dailymail for letting us know @akvalleys that were in a relationship for 2 months #Newstous #needlooroll"

Ashley Cole
(pictured) joins Gary Neville in letting people know what's really going on (he's not going out with a reality TV star, just so you know).
"My debut in Westfield shopping centre today. Place looks pretty impressive looking forward to visiting the food court :)"

Matt le Tissier
is kind enough to give us mere mortals a glimpse into the exciting world of a football pundit...
"Trying to recall pokemon names with @KatPerko"

Aston
Villa
's American defender
Eric Lichaj
verifies that Mondays are slow for everyone, no matter what job you do.