In today's edition of Word on the Tweet, the tributes pour in for Jamie Carragher following the defender's announcement on Thursday that he will retire at the end of the season, while Ashley Cole is also humbled by words of encouragement after his 100th England cap.
Meanwhile, Jay Bothroyd reminds us that footballers face daily problems like the the rest of us (dodgy traffic) while Rio Ferdinand reminds us that footballers face daily clothing problems just like the rest of us (dodgy cardigans).
So, without any further ado...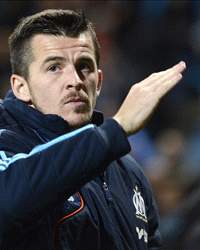 "Congratulations to Jamie Carragher on a great career and best wishes as you move on. A true professional in every sense. #Respect"

Marseille
loanee
Joey Barton
lavishes praise on the Liverpool legend. If he's got Monseur Barton's respect he joins a small group of one.
"What a legend carragher is. Not many people can look back at their career & say they've been the best they could possibly have been. He can!"
Former Wolves goalkeeper Matt Murray gives his verdict on the 35-year-old's illustrious career, which includes Champions League, Europa League, FA Cup and League Cup trophies. WOTT couldn't have said it any better, Matt.
"Thanks everyone 4 the messages yesterday!!!! Very humbling I truly appreciate them all. Bless you all"
Ashley Cole
cherishes the moment after his 100th cap for England against Brazil this week.
"Just heard about the latest rumor about me. Those people are really and truly not very smart..."
Cole's
Chelsea
team-mate
Florent Malouda
hits out at those circulating false rumours. Just give us the word, Florent, and
WOTT
will track them down...
"Happy Birthday to Carl Jenkinson. Have a fantastic 21st mate. ☺♥"
Fulham
loanee
Emmanuel Frimpong
wishes
Arsenal
defender
Carl Jenkinson
a happy birthday. Indeed, Carl, have a DENCH day (urgh).
"Thanks to the fans who voted for me delighted with the award. Be ever more happier if we get 3 points tomorrow"
Norwich's Robert Snodgrass
valiantly puts the team before the individual but is nevertheless delighted to have been voted Norwich's Player of the Month for January.
"On route to Inverness. A good 3 hrs on the coach so starting a new series......Homeland. Heard good reports so here goes!"
Celtic
winger
Kris Commons
reveals his plans to watch one of America's highest-rated shows.
WOTT
might just follow suit...
"I can categorically state there are no horses involved in the making of Walkers crisps. Not even if we make a beef with horseradish flavour"
Is it a pig, is it a horse? No, it's just a packet of crisps. Match of the Day presenter
Gary Lineker
brings out the lawyer in him to defend Walkers crisps.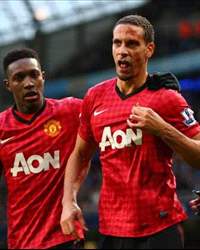 "Walked out the house in a cardigan on today-my lil men "dad, why u got holes in ya top,hahaha"-the moths seem to have attacked the cashmere!"
WOTT
wouldn't be
WOTT
without an appearance from
Rio Ferdinand
and here the
Manchester United
defender is at his best. Cashmere as well. Classy.
"Traffic is a joke today !!!!"
QPR
striker
Jay Bothroyd
reassures us that footballers are people just like us, who too have to put up with low pay, bosses who won't stop going on and horrendous traffic...
"#top5ever 1.messi 2.ronaldo 3.C ronaldo 4.zidane 5.rivaldo"
Leeds United
winger
Ross McMormack
tweets his top-five footballers.
WOTT
have been banned from passing comment.