Ahead of another season-defining, life-changing (and any other cliches
WOTT
is obliged to throw out there) weekend of
Premier League
action, Twitter users have been ranting and raving as per usual.
However, today's tweets have been dominated by one unsavoury subject - and no, it's not the snow, but the sacking of Southampton manager Nigel Adkins.
Yes, with news of Adkins' departure and swift replacement by Mauricio Pochettino breaking today, the football community has shared its thoughts - and it is not happy.
Elsewhere, though, the snow has affected many, while Juan Mata also celebrates Paulo Ferreira's birthday. All this and more in Friday's edition of... *drumroll*...
the Word on the Tweet
.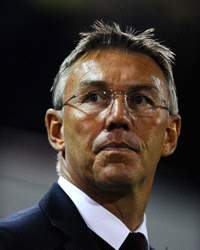 "Nigal Atkins sacked after back to back promotions and currently 15th in the BPL!! What is the world coming too!! What are they thinking!!"

Noel Hunt
says what we are all thinking. Although
WOTT
is unsure who this Nigal Atkins fellow is, we get the
Reading
striker's drift.
"Football is a cruel game at times. Feel for nigel adkins, did a great job at southampton. Seems strange but only time will tell"

Norwich
midfielder
Elliott Bennett
adds his name to the growing list of Premier League players who are saddened by news of another crazy managerial move.
"Saddest part of nigels sacking is that i wasnt even shocked #laughingstock"
Pundit and
Southampton
legend
Matt Le Tissier
wades in with his views on the issue.
"Nothing surprises me in football any more. #Southampton"
Another pundit,
Michael Owen
(although still enjoying... well, experiencing his playing days at
Stoke
), expresses his bewilderment at Adkins' departure.
"Very confused lol"

Southampton
defender
Luke Shaw
sums it all up. Join the club, Mr Shaw.
WOTT
does wonder, however, whether Shaw's recent decision to commit himself to the Saints was based on consistency and continuity. If so, the defender is bound to be far from impressed.
"Looking Forward To Working With The New Gaffer, Hate To See A Manager Get Sacked, But I'm Sure He Will Be Back In The Game Soon.
"
Shaw's team-mate
Nathaniel Clyne
declares his "hate" at witnessing Adkins' departure, but is the first Saints player to look ahead to life after their poetry-loving former manager.
"At d end of the training we had snow balls fight or whatever you call it. Players vs staff. The only one who got me was Popov. Coach now?"
Decode that one, folks.
West Brom's
Peter Odemwingie
says something... Snow was definitely involved but beyond that
WOTT
is struggling...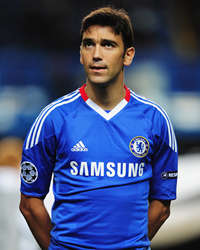 "Not gonna lie one of the coldest days of training EVER! Even with hat gloves and a snood! And now this snow will cause chaos on the roads.."

Sunderland
youngster
Connor Wickham
officially confirms that it is indeed snowing today.
"Today is Paulo's birthday, great teammate, great guy. Felicidades amigo!"
Happy birthday
Paulo Ferreira
! Courtesy of
team-mate
Juan Mata.
You'd think a manager's sacking would spoil such an occasion, but as a
Chelsea
player, seeing coaches sacked is probably second nature to the Portuguese defender by now.
"first training session in south africa this morning the boys are looking sharp. lookin forward to the tournament #Nigeria"
Away from the cold,
Chelsea
attacker
Victor Moses
reveals his excitement about the African Cup of Nations. And in all seriousness,
WOTT
shares the forward's optimism - a cracking tournament with some of the world's best players awaits.
"Amazing day in Sydney and couldn't believe the heat. 40degrees+. Time for dinner and chill with family and friends #heatwave"
It looks like Moses isn't the only one escaping the cold as former
Everton
midfielder
Tim Cahill
talks about life in Sydney. Forty degree heat... not for the first time,
WOTT
is jealous of a footballer.