As the transfer window rolls on, a new trend set by those
'
in the know
'
has been to disclose done deals before they are officially announced.
Thankfully, decorum has been restored by QPR chairman and owner Tony Fernandes, who issued a hearty welcome to the latest arrival at Loftus Road who will aid Harry Redknapp's survival bid.
Keeping a theme of QPR and Marseille, Joey Barton reveals his latest rejection, while Nicklas Bendtner gives himself a personal birthday pep talk.
Look no further for the latest on today's
Word on the Tweet
...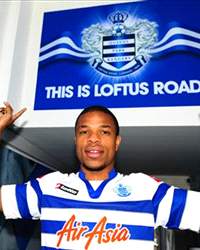 "Bonjour Loic. Welcome to your new family QPR."
QPR
chairman and owner
Tony
Fernandes
extends a warm welcome to
Loic
Remy
following his arrival at Loftus Road.
"Can't believe after all the donations I've given down the years to the party, I haven't received my invite as yet, to the FA's 150th bash?"
On-loan
Marseille
midfielder
Joey
Barton
is aghast at his snub from the Football Association's 150th birthday do.
"Double standards. Had my dress chosen and everything... "
Oh, Joey. We're sure these French boutiques give you gift receipts.
"It is time to turn left or right for me. Huge corner."
Louis
Saha
is hunting for a new club after being told he can leave
Sunderland
.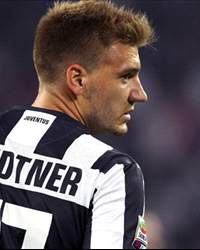 "1/4 of my life is over, it brought happiness, forgiveness and Love. Beautiful people into my life and suckers out of it. 2/4 $♡☆† takingover"
Hopefully
Nicklas
Bendtner
isn't referring to
Arsenal
with that last part.
"He's all grown up now, hehe! It's @pablo_zabaleta 28th bday! Congratulations to one of the best guys I've ever met!!"
Sergio
Aguero
wishes his
Manchester
City
team-mate a jolly birthday.
"That funny moment u drive next to some1 and there singing with there eyes closed going for it...then they look right hahahha #morningdriving"
Eyes on the road,
Kyle Walker
. Keep your eyes on the road.