Bradford City's shock 3-1 victory over Aston Villa in the Capital One Cup has, unsurprisingly, been the talk of Twitter since Tuesday night.
That said, Ryan Nelsen's first foray into management with Toronto (and all whilst he is still yet to retire as a player) has attracted plenty of comment.
Elsewhere, Ravel Morrison channels his inner Macaulay Culkin, Noel Hunt commits a Twelfth Night faux pas and David Stockdale makes a cringe-filled plea to Jermain Defoe.
Read on for all this and more in
Goal.com
's latest offering of Word on the Tweet…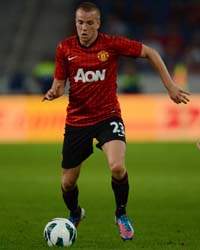 "A massive good luck to Nelly!! New head coach at Toronto."
Tottenham
shot-stopper
Brad Friedel
sends his regards to new Toronto head coach and former team-mate Ryan "Nelly" Nelsen – another characteristically complex footballer nickname there.
"What a night for Bradford City this is. Buzzing for everyone back there!"
Manchester United
and England midfielder
Tom Cleverley
is delighted by the Bantams' win, having spent two years at the club as a youngster.
"Football is a crazy game…"
Swansea
attacker
Wayne Routledge
comes over all philosophical as Bradford pull off a shock 3-1 win over Aston Villa in the Capital One Cup.
"Christmas trees down for another year!! Should have been down last week but I was just hanging on to the memories!! #GoodTimes"
Festively-named
Noel Hunt
's Christmas tree might not be the only thing in
Reading
going down in 2013 – does he not realise it is bad luck to leave decorations up after Twelfth Night!?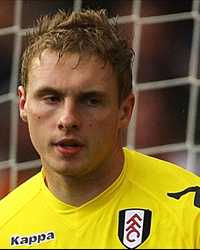 "Happy birthday for the best defensive midfield in the premier league @LucasLeiva87."
Liverpool
left-back
Jose Enrique
sends some love in the direction of his Anfield team-mate Lucas Leiva.
"Big brother on again. Can't believe I'm watching this most nights. If only you could vote off 3 people at once. #Paula #heidi&Spencer"
Stoke
's perma-injured striker
Michael Owen
dissects the latest reality TV goings-on – better that than his…erm…somewhat questionable Bradford commentary.
""@IAmJermainDefoe JD what's with the lack of love with the no follow?"
Oh, gosh, this is awkward.
Fulham
's back-up goalkeeper
David Stockdale
begs Tottenham forward Jermain Defoe for a follow-back.
"Home alone"
Birmingham
's on-loan midfielder
Ravel Morrison
channels his inner Macaulay Culkin, booby-trapping his home with toy cars and marbles...maybe.