Monday evening saw undisputed king of football Lionel Messi pick up a record-breaking fourth-straight Ballon d'Or, prompting deserved praise from his peers.
Elsewhere, the team of the year was made up solely of La Liga based players - leading Ashley Cole to blame his omission on his, erm, Englishness.
And Cole was not the only Premier League star to be left less than satisfied, with Manchester United's Rio Ferdinand shocked over team-mate Robin van Persie's failure to make the XI.
Read on for all this and more in
Goal.com
's latest offering of Word on the Tweet…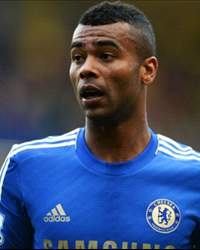 "No drama thou its cool this stuff happens #iwantspanishpassport"
Chelsea
left-back
Ashley Cole
thinks he needs a Spanish passport to be included in Fifa's team of the year!
To be fair, Andres Colito has a ring to it...
"Congratulations to Leo Messi for his fourth Ballon D'Or and Vicente del Bosque for being elected best coach!!!"
David Villa
praises club team-mate
Messi
and national team coach
Del Bosque
following their awards.
"Congratulations Leo, forth time as the best player of #ballondor, you deserve it. And also to @andresiniesta8, huge to be there."
Ex-
Arsenal
man
Cesc Fabregas
also congratulates his
Barcelona
team-mate following his recording-breaking win.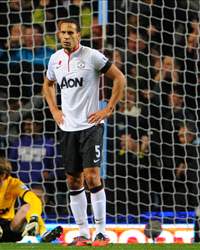 "How is RVP not in team of the season?? #fifa"
Manchester United
defender
Rio Ferdinand
is baffled as to why
Robin van Persie
was not included in Fifa's team of the year.
"Messi, Messi, Messi, Messi."
Sergio Aguero
gets swept up in Messi fever - with his national team-mate adding to his already staggering array of personal awards.
"The school run is back....when its not raining its a beautiful thing! En route to training, anticipating a hard session!"
The second part of a
Rio
double-bill. This time he's getting back into the routine of taking his kids to school.
"Morning all training later today recovery session bike, stretch, massage and ice baths have a great day!"
Everton
captain
Phil Neville
is bracing himself for another day of training - culminating in an ice bath!
Rather you than us, Phil.