With little consideration for our Christmas hangovers, Boxing Day contained an action-packed Premier League fixture list.
And, despite facing a hectic festive period, our favourite football stars have been as busy as ever on Twitter this week.
We've got dancing critique, disbelief over sackings and plenty more in Thursday's edition of Word on the Tweet...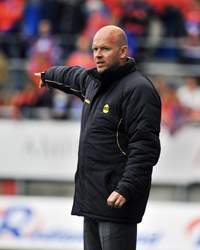 "I can't believe what I'm seeing going on at Blackburn. Giving a mgr 2 months??? I guess football never ceases to amaze at times."
We start with a rather serious tweet as
Brad Friedel
hits out at
Blackburn
for sacking
Henning Berg
.
So much for festive cheer.
"Henning Berg sacked from Blackburn!! What is going on at the club its been turned into a laughing stock! #Clueless."

Anthony Pilkington
is equally unamused by Rovers' decision.
"Great hat trick but the dancing iv jus seen from Gareth Bale was ugly! #likemynan."

West Brom
keeper
Ben Foster
cheers things up for us, though, by having a pop at
Gareth Bale
's dance moves.
"Want to wish Sean o'driscoll every luck in the future. Very very good manager. Always had the best intentions for #nffc and a true gent."
Another day, another sacking. Here's
Nottingham Forest
's
Greg Halford
expressing disappointment over
Sean O'Driscoll
's departure

"Morning troops recovery day today-think I'm going to be be building a few toys later which tbh I'm useless at!!! Have a great day."

Phil Neville
, meanwhile, is spending his day off working on his DIY skills with the kids.
That's a bit more like it.
"Stoke live on sky means one thing... I'll get nutmegged! #everytime!"

Stoke
defender
Robert Huth
always puts on a show for the live TV cameras.
Don't worry Robert, you got the last laugh eventually.
"How is that not offside? If Cisse isn't stood there then Evans doesn't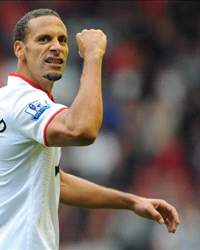 score OG! Too many grey areas, offside law needs clarity!"
Norwich
keeper
John Ruddy
is getting confused by the offside law following
Jonny Evans
' own goal against
Newcastle
.
"Eastenders time.....I couldn't breathe last night it was so good!! Here goes...."
Rio Ferdinand couldn't care less about it, though, as he celebrates his side's topsy-turvy win by watching Eastenders. Can life get any better?

"Just got to training, I remember my non-league days when Boxing day night was a big night! Gotta stay focused these days!#TiredEyesThough!"
Ashley Williams
recounts the hard life of a footballer.