Don't say we didn't warn you. Robbie Savage is releasing a music video.
The former midfielder turned ballroom dancer turned football phone-in abuse target is helping out Olympic hero Mo Farah's charity, and will be doing the runner's own patented 'Mobot' dance, with a song to accompany it.
Aside from that horrific, yet bound to be hilarious, tidbit - Rio Ferdinand is having to put his feet up rather than get a 'heroes' welcome in Turkey, Wayne Routledge cheers himself up as only he knows how and Jay Bothroyd gets into some bother at traffic lights in Tuesday's
Word on the Tweet
.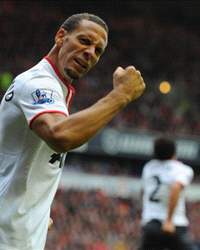 ".@Mo_Farah mate just been doing the mobot dance for the #mofarahfoundation , video and song to be released in December !!"
We will probably be watching this from behind the
WOTT
sofa, at least
Robbie Savage
is doing the 'Mobot' for charity.
"Would love to be in Turkey playing tonight but a few of the older lads left behind so we'll be watching on from England #WantedTheAtmosphere"
Rubbish hash-tag of the day goes to
Rio Ferdinand
as the
Manchester United
oldie gets his feet up ahead of their clash with
Galatasaray
.
"On route home.. Great time in London.. If you can you must try #HospitalRoad @GordonRamsay01 Absolutely amazing food and service #favourite"
Steven Reid
, not content with his life as a professional footballer, gives being a food critic a go.
"All things are subject to interpretation. Whichever interpretation prevails at a given time is a function of power and not truth."
Joey Barton's
copied and pasted philosophical nonsense for the day.
"At home already. Good training sesion and looking forward for thursday game. We have to win. Really important game"
Liverpool
left-back
Jose Enrique
is getting pumped up for Thursday's
Europa League
game against
Young Boys
.
"Weathers depressing... Only one thing for it! #Zuma"
Now,
WOTT
thinks
Wayne Routledge
has been partaking in a bit of Zumba. But maybe it was South African president Jacob Zuma entertaining him?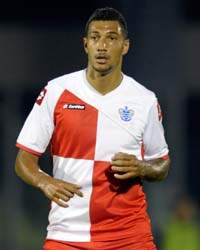 "Good session today got fm13 in the bin staring me in the face I don't know if I can go another 6 hours trying to make it work tho!!"
Poor
Simon Church
. He can't get in the Reading team and now he can't even pick himself on
Football Manager
.
"Why do fools always get rude in there car but when you catch them at lights they look the other way !!!???"
Jay Bothroyd
, getting a bit of stick on the road. Harsh.