After a busy night of action in the Capital One Cup,
Reading's
Noel Hunt
is in disbelief as to how his side threw away a four-goal lead in their 5-7 defeat to
Arsenal
on Tuesday, and he's not the only Royals' player to be frustrated by the loss.
Elsewhere, it's Halloween and a number of our favourite stars have been revealing their plans for the evening - while we think Birmingham loanee Ravel Morrison may also be weighing in on the action.
If that's not enough, we've also got Edwin van der Sar on Hurricane Sandy and the New York Marathon and Liverpool's Jon Flanagan reveals some good news.
So, without any further ado, let's kick off Wednesday's edition of
Word on the Tweet
!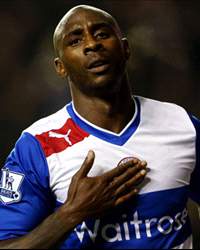 "Still licking my wounds from last night hard 2 swallow that game!!It's in the past & we can only control the now and get better 4 the future!
"Just watched the game back how I didn't get a peno in the second half is beyond me!!!!"

Reading striker Noel Hunt is rueing his unsuccessful penalty appeal, which would have made the score 5-0. Ifs and buts Noel, ifs and buts.

"Anyone involved in any kind of sport will know this well...you only TRULY find out about yourself, when you are confronted with challenges."
Hunt's team-mate
Jason Roberts
gets all philosophical in the face of the humbling defeat.
"I have 4 excited kids this morning. We have a Jester, a Grim Reaper, a Witch and a Spider. Pictures to follow this evening."
Michael Owen
and
family are very excited picking out their Halloween costumes. I wonder if he'll fool
WOTT
by going as a Premier League striker.
"Very late but sweet invite to @wossy halloween party. Frantically trying to find fancy dress outfits. Sold out of Big Ears!"
Gary Lineker
subtly name-drops his invitation to
Jonathan Ross'
party. Admittedly,
WOTT
is jealous.
"Might die my hair blond today hmmm."
Birmingham
midfielder
Ravel Morrison
says he's going to change his hair colour. Don't know if it's got anything to do with Halloween or if he's just in an odd mood. Either way, he needs a dictionary.
"
Hope NY is coping with all the devastation caused by#Sandy and just waiting for news regarding #NYMarathon and flights!"
Former Manchester United keeper Edwin van der Sar is hoping to the damage in New York caused by Hurricane Sandy won't stop the New York Marathon this weekend.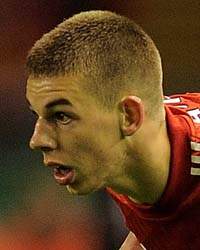 "Couldn't believe my eyes last nite after @talkSPORT .. 1am I saw a woman riding her bike with designer shades on...!!! Must b a London thing."
Michael Gray is flabbergasted at someone wearing sunglasses at night. Speaking from experience, it is a different world in the capital and some things are better left unseen.
"Passed me driving test!! #Tooeasy."
Liverpool
defender
Jon Flanagan
is over the moon and
WOTT
are for him. Congrats, sir.
"Accidentally took my phone out to training this morning...didn't realise it was in my pocket until after the warm up #wakeupsammy".
Newcastle winger Sammy Ameobi can't quite handle the pace of the early hours of a footballer's day.
"Just sat on the train to London, emailing @CliveTyldesley I go to the loo and he's only sat in the same carriage! #HowBizarre #SmallWorld."
Clarke Carlisle takes delight in the small things in life as he meets commentator Clive Tyldesley on the train.